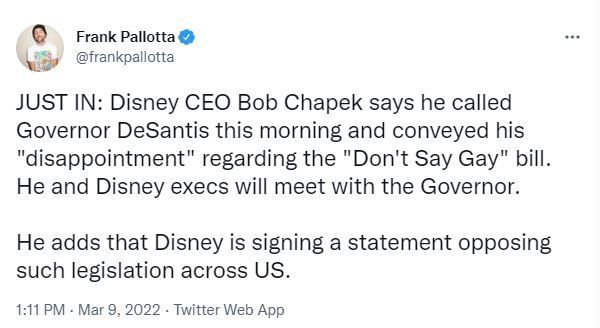 If they really want to impress the Governor and be the darling of the Child Grooming Community, they should immediately start bombarding parents and children with Gender Fluid and Toddler Sex Change stories as soon as they walk in the park. If they are right, they should not see an impact in their cash input, in fact they should see more parents bringing their kids to the park so they can put fake boobs with Mickey ears in their boys and get Minnie dresses with schlongs hanging from the crotch for the girls.
I guess Disneyworld should be opening soon now that the war against COVID has been won and they are the proper Woke Company who remained closed to avoid the spread of the virus even when "DeathSantis" said Florida was open for business… what do you mean they are open? Almost two years? No way! The Pandemic lasted all the way till the State of the Union?
Bunch of effing hypocrites.