Welcome to the wonderful world of Death Squads.
Elite Venezuelan police officers allegedly summarily executed a young man after a grim interrogation inside his home in a slum on the outskirts of Caracas.

Before daybreak on January 8, 15 masked police officers barged there way inside Jose Arevalo's home in Barrio Kennedy.

The 29-year-old's girlfriend and her two children were kicked out before Arevalo was told by an officer: 'If you collaborate, you'll go free, otherwise you're going to die.'

'Brother,' Arevalo pleaded sitting shirtless and unarmed, 'Don't kill me.'
'You're going to die': Maduro's death squad interrogates an unarmed Venezuelan shopkeeper, 29, moments before they shoot him inside his home –
FAES is the Special Action Force ( Fuerza de Acción Especial) of the Venezuelan Bolivarian Police. Heavily armed, trained and impervious to any legal recourse, they are the most feared part of the Venezuelan government in the capital city of Caracas and nearby zones.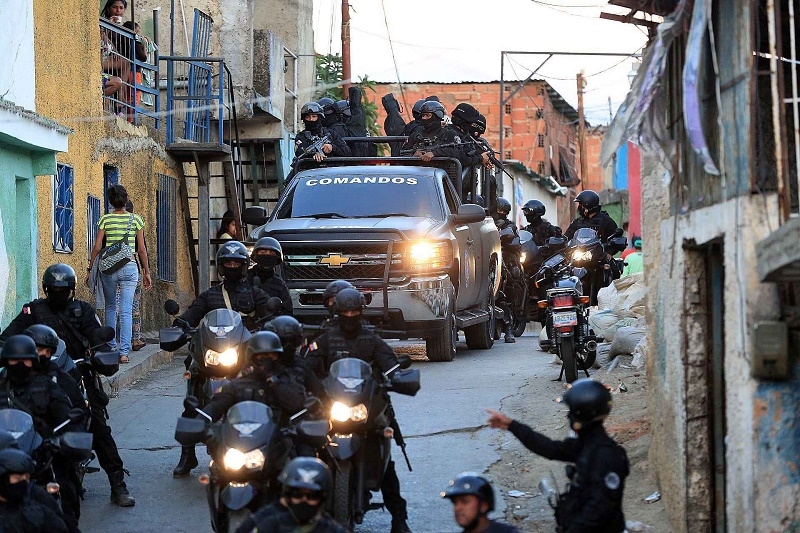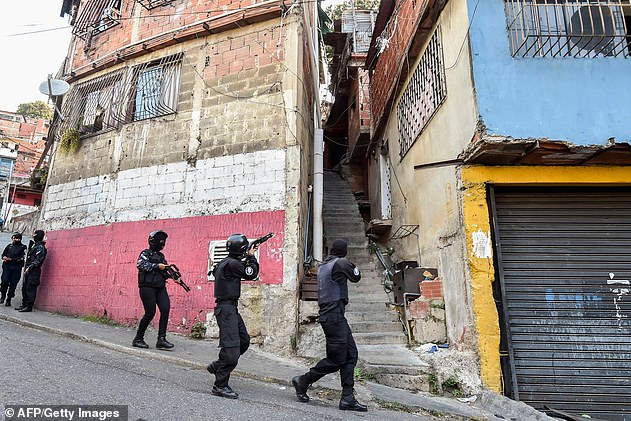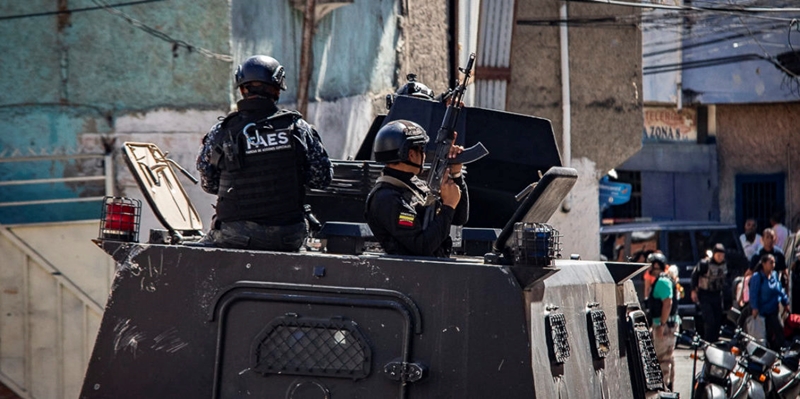 The tactics are simple: one a trouble spothas been detected, saturate the zone with overwhelming force, terrorize the whole neighborhood, "interrogate" suspects, arrest a couple of promising informants kill several people (with or without reason) and leave the area. Wash, rinse, repeat.
Now, I am not going to blow smoke up you-kn ow-what and tell you death Squads did not exist prior to Venezuelan Socialism: they did and were well known, but their tactics and application were different. regular police would go after known dangerous criminals they could not build a case, kidnap him and the body may or may not appear somewhere; it depended on the message the cops wanted to give.  The old Political Police (DISIP) would target those conspiring against the government and get rid of them silently or otherwise.  But both had a very narrow target: The individual.
FAES targets areas of unrest under the excuse of combating crime which is why they do not care if they hit the right people. Theirs is a close up demonstration of the power of the government and how easy is for it to reach over, kill you and there is nothing you can do. It is government terrorism, plain and simple.
FAES are cocky bastards because they know they have both legal and tactical impunity. Bad guys are smart enough to flee and hide when they see them approaching and the average people has nothing to use to defend against them. If you paid attention to the first picture and have given it a thought, you already noticed how narrow is the barrio street and how easy would be to block them into an ambush to do a proper amount killing.  But for that to happen, the people in the barrio (and the whole nation) would need too be properly armed.
Alas! They voted for more gun control.
And they are reaping the consequences.
Hat Tip J. Kb.