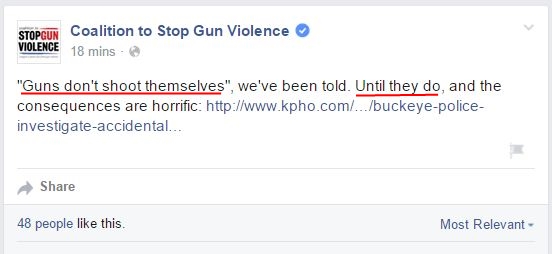 You cannot make this stuff up. Don't need to either.
Buckeye police are investigating the death of 17-year-old Dannielle Rangel after her family says a rifle fell over and accidentally discharged a bullet, striking Rangel in the head. On Monday around 10:30 p.m., Rangel's family says her brother was moving his rifle, a 22 caliber AR-15. He allegedly set the rifle down and it fell over and went off.
Source: Buckeye police investigate accidental shooting of teen girl – CBS 5 – KPHO
Hard to imagine they are this brutally dumb.