So the Cult Coalition to Stop Gun Rights Violence asked its Facebook Members the following:

And I am not surprised by the responses given, but what really scares is the depths of ignorance and intolerance the Laddites have.  Here is a collage of some selected samples.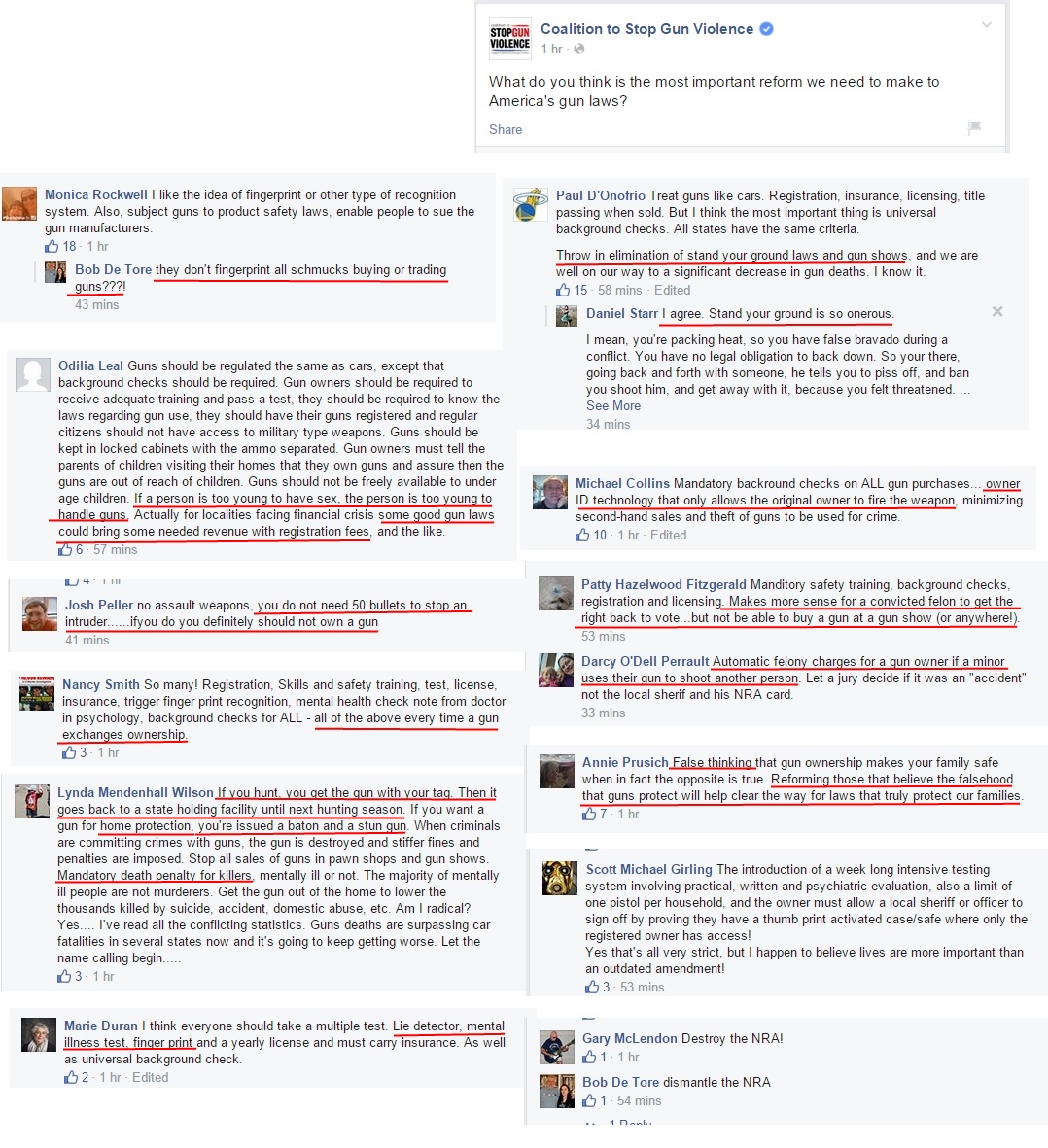 But one in particular is new to me and I have to say it takes the disturbing to a new level:

Annie Prusich

False thinking that gun ownership makes your family safe when in fact the opposite is true. Reforming those that believe the falsehood that guns protect will help clear the way for laws that truly protect our families.
We have this twit, this imbecile actually advocating for Room 101? Maybe a good dose of The Ludovico technique? She wants the mental reprogramming of people. Holy God in heavens, we have American Citizens willing to do that to other citizens because of stupid politics that they do not understand and Constitutional rights they do not respect?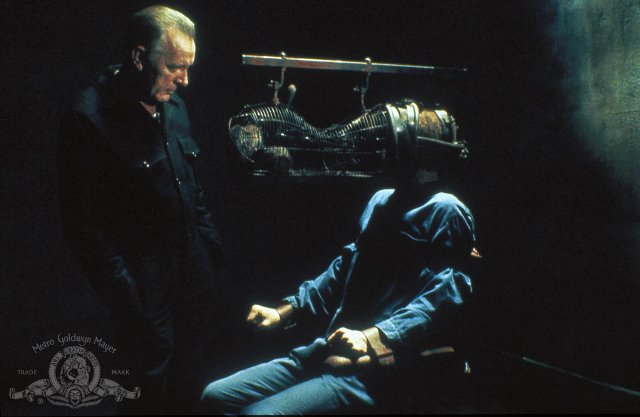 And we are the ones that need a mental background check, right.
Helmet tip to Steven T. for the wacko alert.