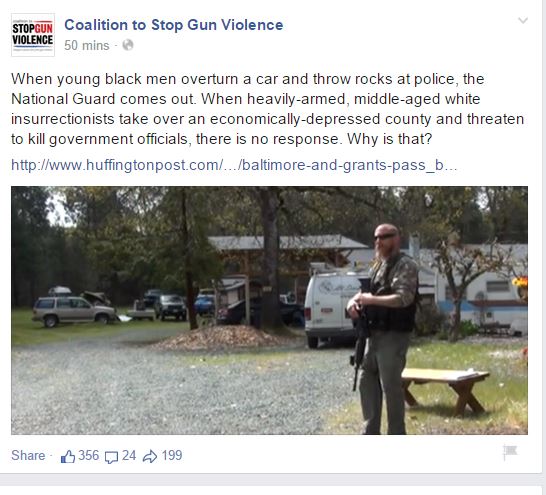 When young black men overturn a car and throw rocks at police, the National Guard comes out. When heavily-armed, middle-aged white insurrectionists take over an economically-depressed county and threaten to kill government officials, there is no response. Why is that?
There has been some sort of issue in Grant Pass, OR between the Bureau of Land Management and miners. Apparently the Oath Keepers showed up, things were said, alleged threats issued, but that was it.
Now, unless CSGV was hitting the meth pipe really hard while watching re-runs of The Ren & Stimpy show,, Baltimore was a wee bit more than "overturn a car and throw rocks at police." I seem to recall a Senior Center under construction that was set on fire and burned to ashes because protests among many other "antics." As far as I can find online, other than the occasional cigarette, nothing is going up in flames over Grant Pass.
And I could not end this post without the usual assortment of comments from CSGV supporters.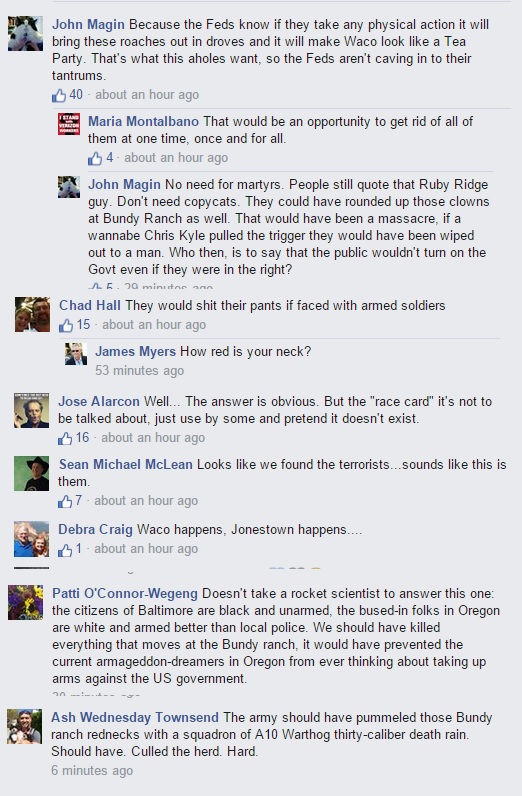 Lovely, ain't them?