After the ruling (U.S. will no longer enforce mask mandate on airplanes, trains after court ruling | Reuters), we get the obligatory has-been celebrity making a stupid comment.

Apparently, it is hard for Rosanna to understand that she still has the personal freedom to fly with the mask is she chooses to do so.  And she is joined in the lamentations by some equally dumb people.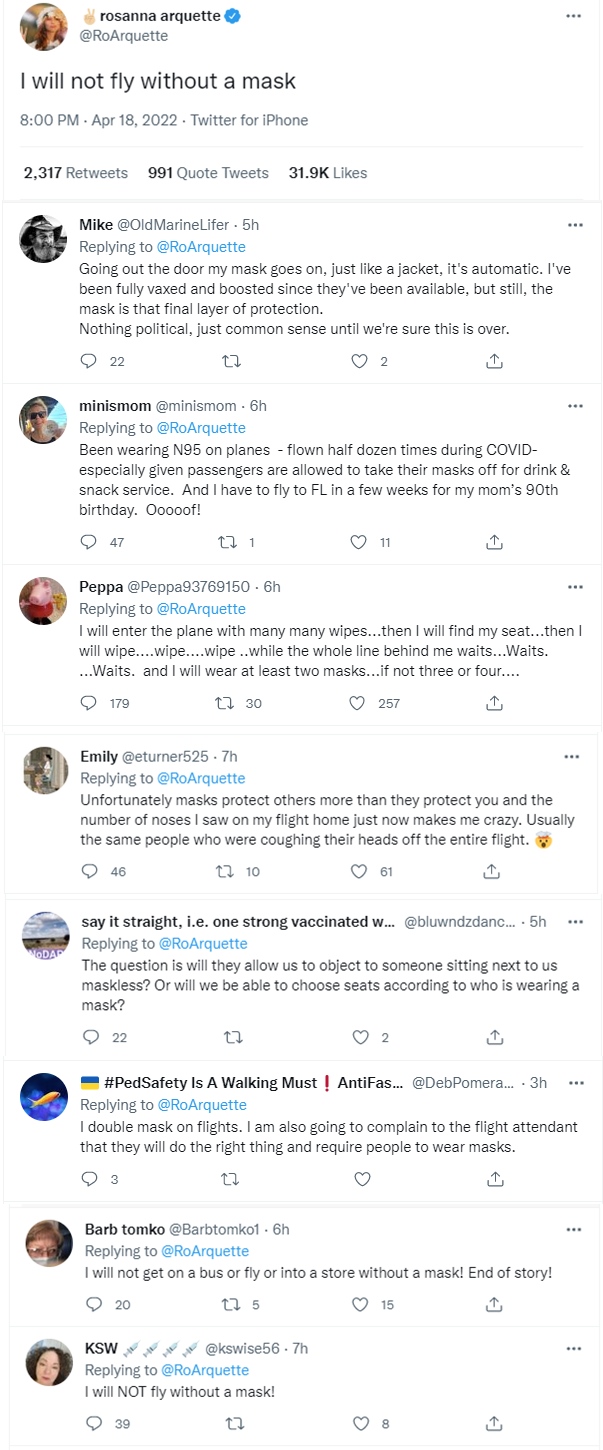 The politically hypochondriac have lost their ever-loving minds. You can always wear masks and saran-warp over your face if you choose so, but nobody is mandating French kissing a blood-splitting stranger in the plane either. This is about the same people who are so worried about their health and everybody's but somehow have no problem with the government using taxpayer's monies to provide for needles for the junkies because it will keep them "healthy". How is that possible when you are contributing to help them shoot poison in their bloodstream is beyond their mental capability.
Oh well, be ready for some interesting viral videos of people freaking out in planes in the near future.