Not very far from my neighborhood. And accidentally a proper portrait.
Millennial pollution mixes with Low Rent pollution.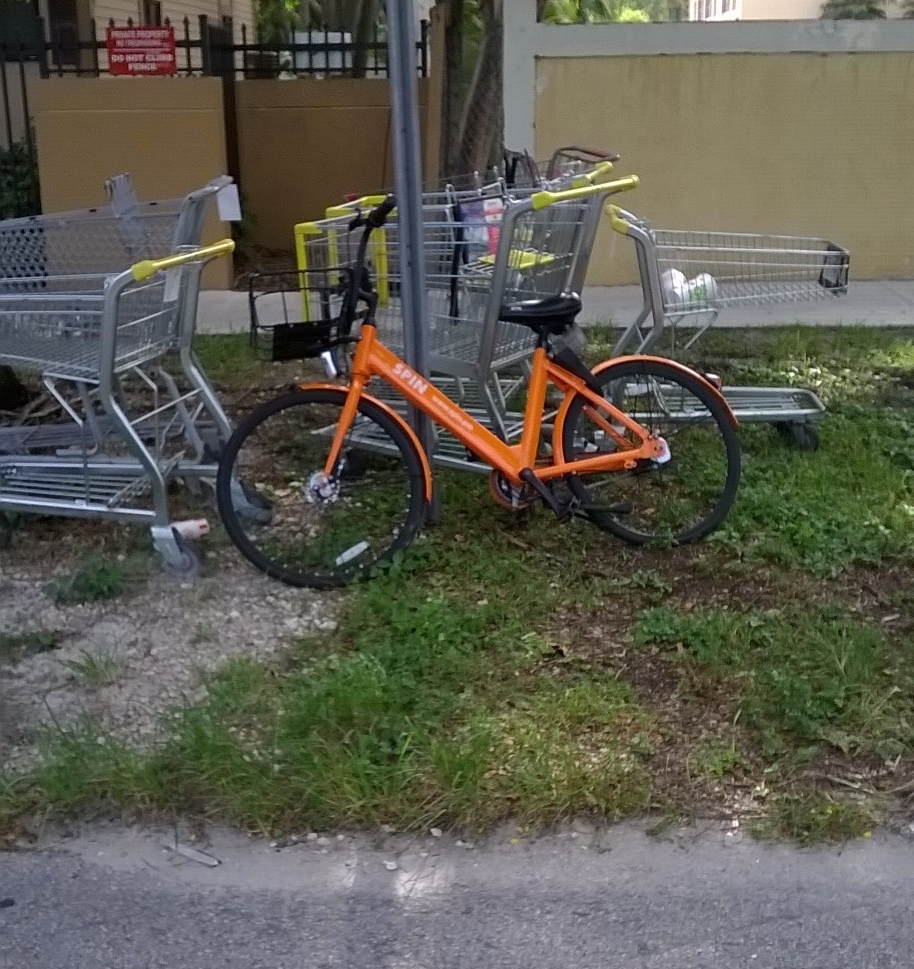 I was not aware we had a bike sharing program in my area and we don't. I checked online and SanFran bikesharing company Spin has a deal with the city of Miami Lakes which is some miles away.
Bikesharing and its sister Scootersharing were the rage in woke SanFran and other points California. They have lost a lot of luster since reality set in, bikes were being stolen, destroyed or abandoned where people would not benefit from the program. In some cases they became a hazard for pedestrians.
Oh yeah, they are not free. They charge a buck an hour but some people bypass the whole thing.
Here is a report from san Francisco about similar programs. Have fun!