Gun control is becoming a waning issue.
Beta O'Rourke thought he could harness the zeitgeist and increase his poll numbers to above 1% by calling for gun confiscation.  That has had such a backlash that other Democrats are having to tell him to "please, shut the fuck up before you guarantee Trump's reelection."
The Democrats have tried to have a hearing on gun control, but they couldn't keep it together because every time one dozed off in committee and woke up, they'd reflexively say "impeach Trump."  That would start a chain reaction of other Democrats saying "impeach Trump" like dogs barking at each other from their yards.  By the time the committee quieted down, they forgot what they were talking about.
Besides a Ukraine, the other big news of the week was an emotionally traumatized teenage Swedish girl with a learning disability was brought to the UN to advocate for the total destruction of the Western economy at the hands of socialism to save the glaciers.
It is for all of these reasons that David Hogg has decided that the best way to keep relevant is to wax philosophical about climate change and Trump as indignantly and ignorantly as he did about guns when he was at his zenith.
Sorry to be so partisan but I am so fucking mad

-Our Children are dying
-Our president is committing treason
-Our planet is on fire

REPUBLICANS ARE DOING NOTHING

If we don't have an absolutely revolutionary turn out in 2020 our species will be extinct in 100 years

— David Hogg 🌻 (@davidhogg111) September 26, 2019
Pictured: David Hogg right now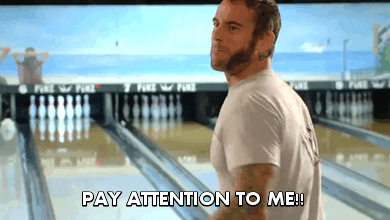 Every statement he made in that Tweet wrong, but over-the-top factual inaccuracies and hateful accusations are his brand.
The saddest part about this is this.
He is at Harvard, which you didn't get into to.  He's going to graduate from there because it is impossible to flunk out of Harvard.  He will make connections with the rich and powerful, and when he is minted into a member of the elite, he will be offered a job at a think tank or big money backed activist group and get paid more than you will ever make.
This is all despite the fact that is Tweets prove beyond any doubt that he is stupid, ignorant, lacks critical thinking capabilities, and is driven entirely by partisan emotions.
A quote often attributed to Abraham Lincoln goes: "It's better to remain silent and be thought a fool than to speak and to remove all doubt."
Hogg's Tweets remove all doubt that he is a fool on every single subject.