Saw this from J Kb's post.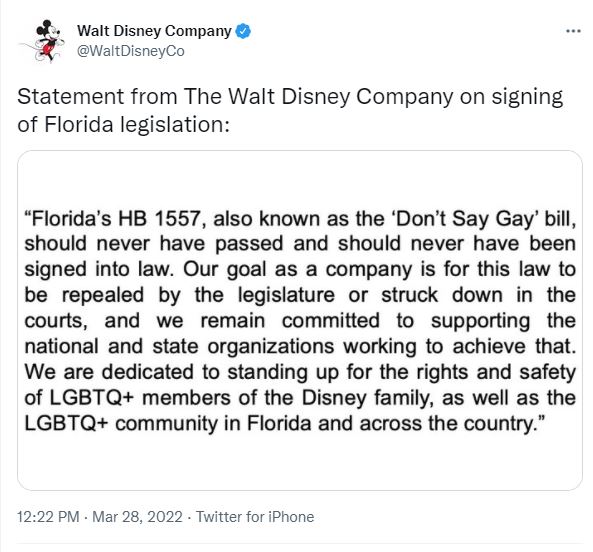 Disney is not a school district so they would be immune from the law. So, how about you design rides d activities for little children that teaches them about becoming changing sex, normalizing Incest and having hormone therapies for 6 to 9 years old included in the price of admission? Maybe even a special on giving little boys breast implants without the permission of their parents?
Serious Disney, put your end-of-year profit and loss statement where your woke politics are. Have the balls to do it…. if you still have them untucked.