The gruesome massacre in Ohio last week had the good folks of Everytown/Moms Demand in a frenzy.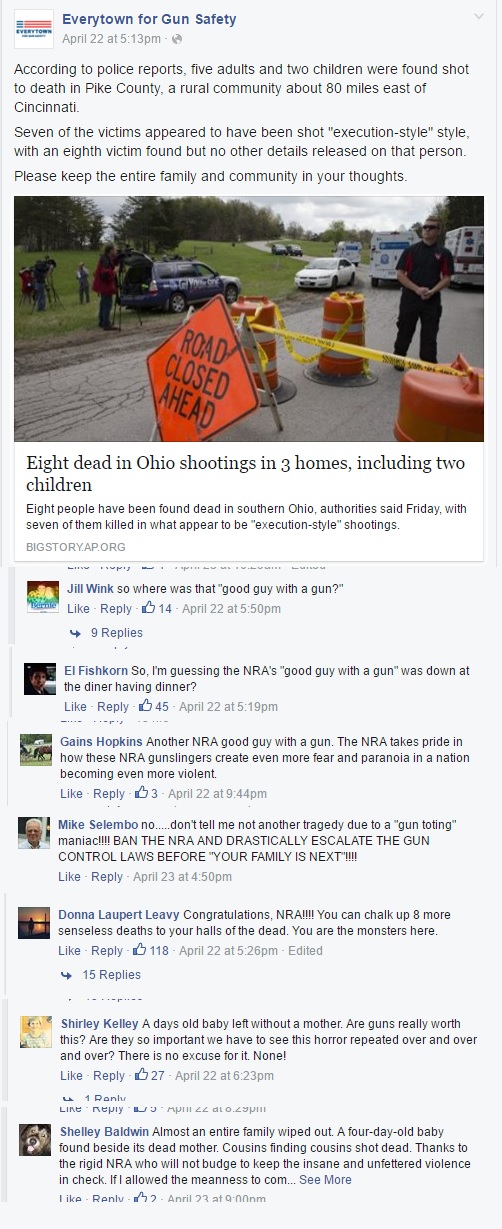 I found it a bit strange that the shooting was done in several places and waited for more info to come in. Some of the people I interact with felt the same way: There was something just not kosher… and we were right.
COLUMBUS, Ohio (AP) — The slayings of eight family members in rural southern Ohio were sophisticated, planned executions, authorities said Sunday, as they also revealed that several marijuana-growing operations were found at the crime scenes.
Investigators said at a news conference that it's unclear what, if any, role the marijuana growing had in Friday's killings at four homes near Piketon. Marijuana, both recreational and medicinal, is illegal in the state.
They also told residents they are safe but to arm themselves if they're fearful.
Source: Ohio attorney general: Slayings of 8 'pre-planned execution'
So people engaged in the drug trade, got killed in suspicious circumstances. We never heard this before, have we?
I would not be surprised if the investigation reveals that this was not the job of one guy but multiple killing teams. It looks like the massacres done by the Mexican Cartels on their turf. Let's see what does the investigation finally reveals.
I do love the advice given to local area neighbors: Get your guns!