It is a hunting reserve for the criminally violent.
District of Columbia is just a huge Gun Free Zone which is why this group not only can threaten violence but will carry it out: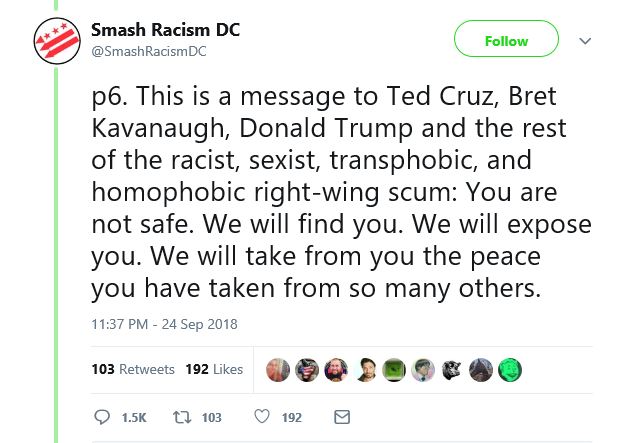 We will find you.
That is a threat worth taking seriously, wouldn't you say? But they know they can get away with it because they are not only a protected class of modern Brownshirts, but their target is unarmed by law and not able to defend him or herself.
I could not find Smash Racism Hialeah anywhere. I guess a bunch of Cubans chasing your ass for being communist assholes in a restaurant is not appealing to the Cadillac Socialists.