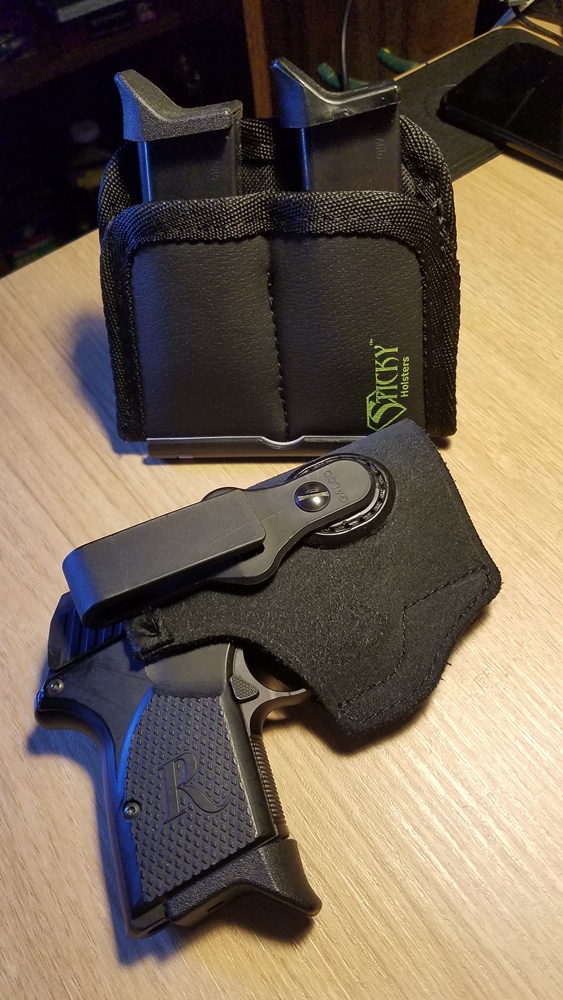 Some of the places I have to go for work are Gun Free Zones and some are not, but you can tell they would frown on Carry. My solution after a bit of research was this: Reminton RM380 in a Galco Tuck-N-Go 2.0 holster and 2 spare mags in a Sticky Holsters double mag pouch.
When not regularly clipped to my belt, the holster can be removed quickly and slip in the pants' pocket without problem. The mags do stay inside a pocket all the time, but the pouch keeps them secured and oriented to my liking.  If the location is fully GFZ, I can remove all quickly and secure it in a gun box without having to do the Disarming Macarena/Strip Tease in the parking lot.
Sharing in case somebody needed an idea for his/her own EDC.