Here is the memo: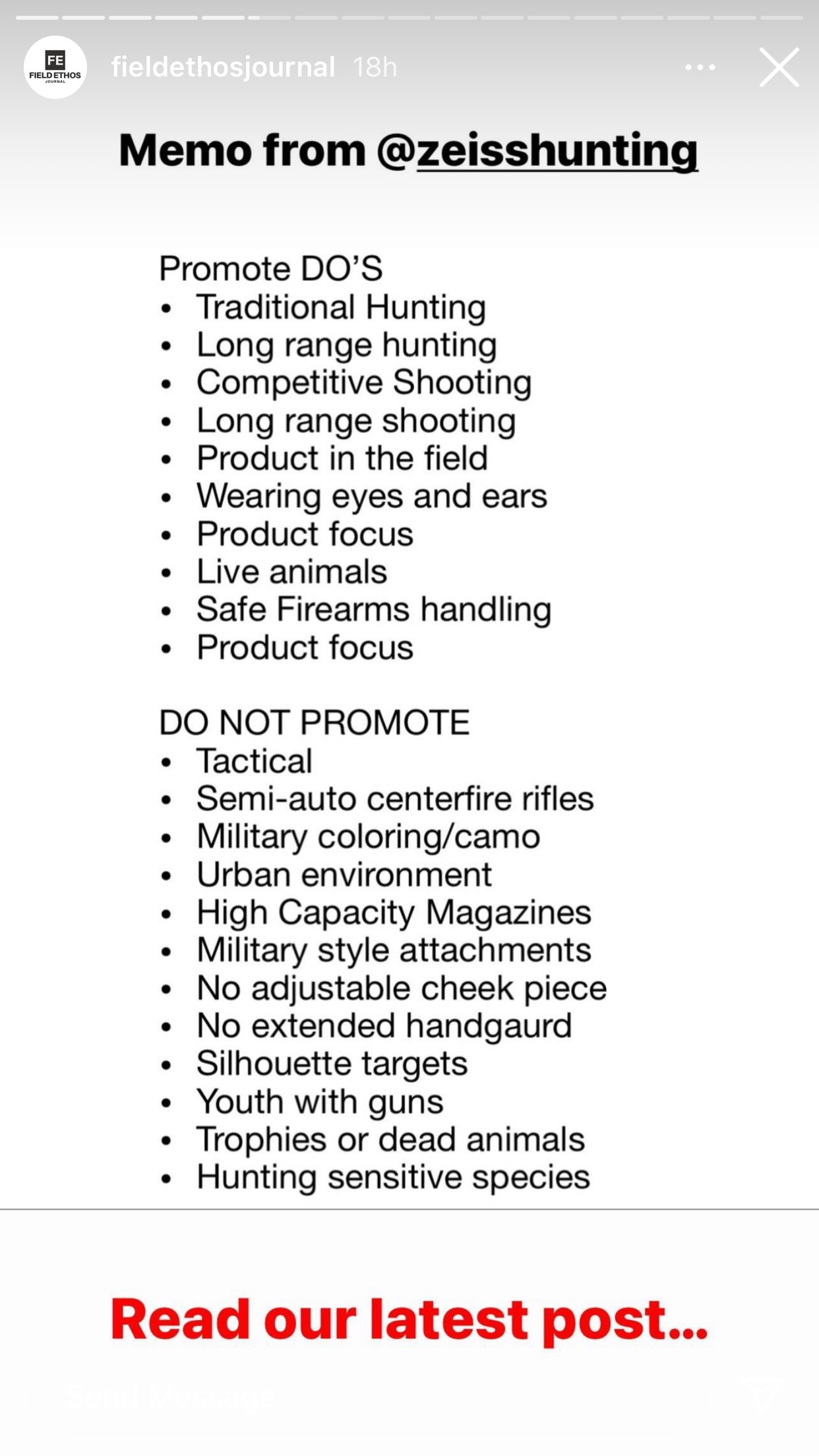 With that sort of marketing they are going to make hundreds of dollars a year…
Zeiss optics are high end.
With international Covid restrictions, who is going to buy a Zeiss safari optic and go to Africa?
Let me put it this way: The CZ550 was considered hands down the best big game safari rifle you could buy without it being a five-figure custom gun.  It was discontinued in 2021.
How many Zeina optics are being sold for domestic deer hunts?
It's the competition and tactical long range that is driving the optics markey right now and Zeiss looked at that and said "fuck it."
When they sell maybe two dozen scopes this year they'll change marketing strategies in 2023.