And it seems it is not some sad homophobic joke.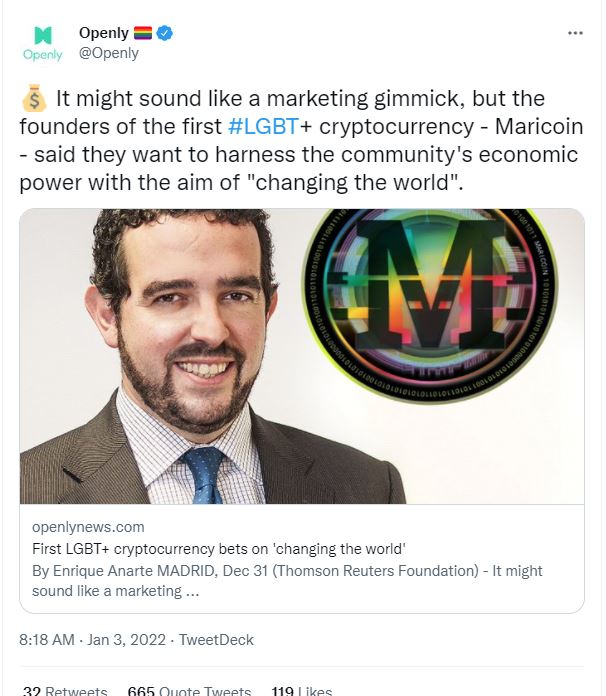 Maricon is the ultimate homophobic insult against a Gay of the male persuasion. Somebody must have grabbed a bunch of unsuspecting White Liberals and sold them in the concept of Maricon being just another word in Spanish for Gay and the push the Maricoin crypto-currency angle which everybody is trying to do now.
I can tell you right now that this crypto will not go far into the Latino markets, even among the Hispanic Gay community. I can foresee somebody in Little Havana asking if he can pay with Maricoin and then waking up in Jackson Memorial's ICU.
Hat Tip J Kb