I was checking my daily intel dump when I came across an article about Moms Demand sub-chapter delivering some signatures to Fred Meyer's HQ in Portland. nothing new, but one of the comments once again bring about the wisdom of Liberalism mixed with Free Pot and the need for some people to exercise their Miranda Rights even when no criminal action has taken place.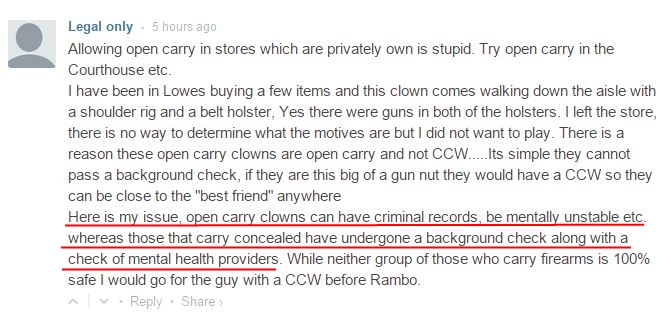 It seems that criminals in Oregon do not hide their weapons before doing their misdeeds. How charming of them!
How do these people manage to breathe without detailed instructions and a coach is just amazing.