And we are done with that portion of the show on our way to get the permit. How was it? The class at On Target Shooting Sports was informative  and actually entertaining.  Our instructor was Ryan McCann who has a natural talent for making the teaching of the basics of TN Carry Law entertaining while making very good points across so they stay in your brain. I had read some of the law if not most online, but I wanted to see how it actually differed from Florida and make sure I got those distinctions which I had not and were eye openers. I will continue to get ,more info 'cause this is stuff you cannot stop from learning.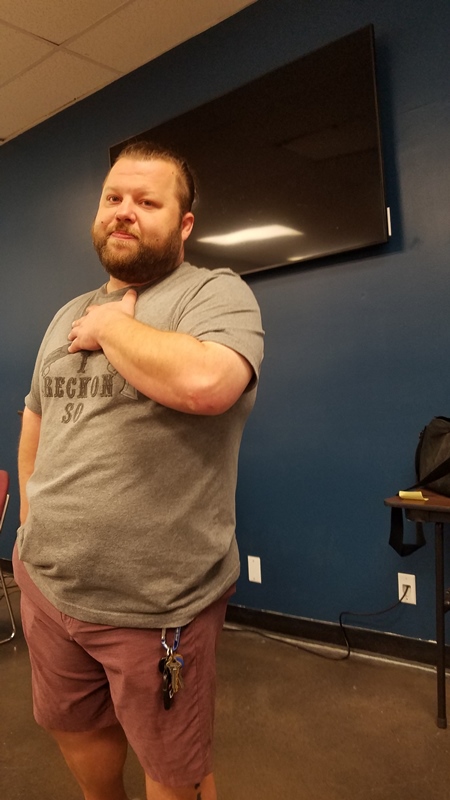 After the classroom part, we went to the range to do the authorized shooting of the angry BB's and show we don't suck at firearms safety or basic handling and accuracy. I got my ass handed over by the missus.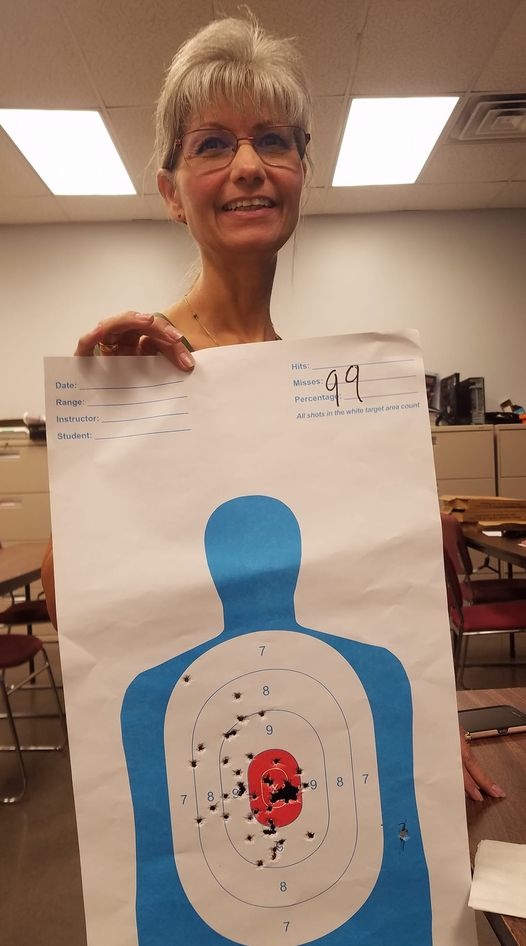 I believe she was the higher score of the class. I scored a 97 but I was all over the effing place having myself only to blame for getting flustered about a flyer.
The tests for the classroom portion was not bad but was not a gimme either. It was designed by the State of Tennessee and I believe at sometime during the writing, some corn-based spirits may have been involved in the writing and editing:


Overall? 4 thumbs up for On Target as store, range and teaching facility. I believe you will see more postings about them because they do offer more training and Lord knows I need it.