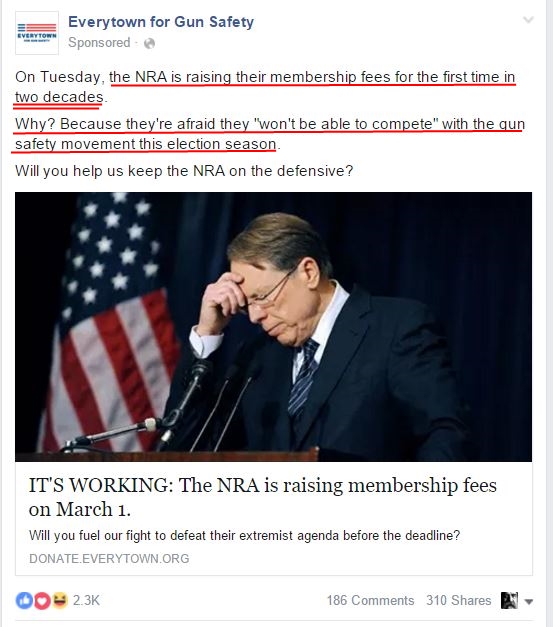 Think about it for a second: Two decades. I don't think there is any organization or business so active that has not raised fees inn over two years, much less two decades.  And that was after lowering the membership fees for at least the past three years and the one year membership will be priced at a measly $40. And the kicker is not one cent of that membership money goes to political fights, just to run the other NRA affairs. The operating budget for the ILA and PVF comes from donations.
If anything and knowing the extensive non-political programs that the NRA have, I'd say they are running a very efficient "enterprise."
And by the way, How many paid members does Everytown/Moms Demand have? One. The Nasty Little Fascist who keeps not getting a decent return for his multi-million dollar investments like in Virginia. How's that Universal Reciprocity tasting just about now Mr. Bloomberg?
You gotta love them. It is so much fun to watch them cackle.