Nikki "brain" Fried is at it again.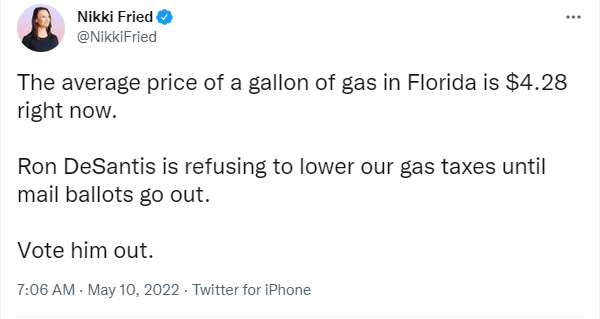 And pray tell how much are Floridians paying in State gas taxes?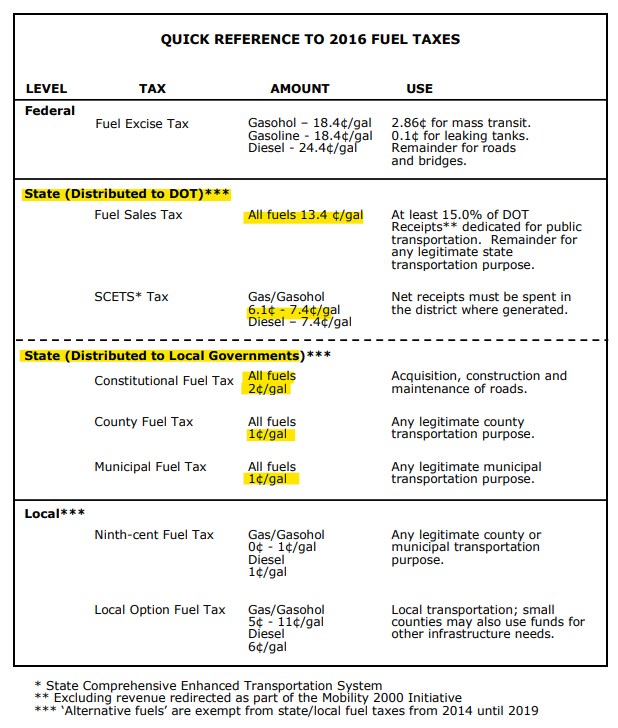 A whooping $0.24 cents (rounding up).  And I don't know in Florida, but here in Tennessee, I saw the price jump overnight 2 days ago by 29 cents.
I am not sure the Governor could override the tax, but even if he could, the price of the frigging gas in Florida would still be over $4.00, you dumb pothead!
Oh yes, please remind me what was the price of gas under Orange Man Mean Tweets?

She needs to stop smoking her pot prescription.