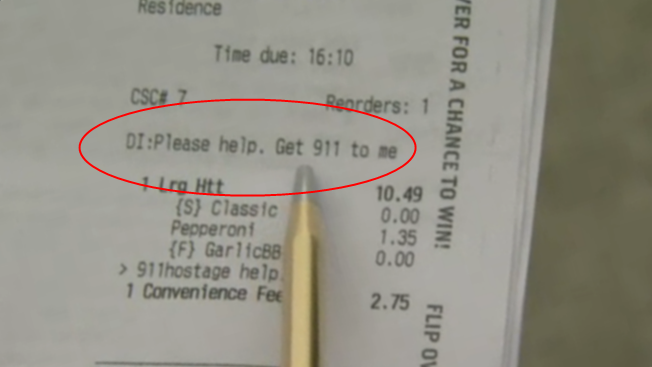 A central Florida woman who says her boyfriend was holding her and her children hostage sent a secret message asking for help in an online pizza order.Highlands County Investigators told NBC affiliate WFLA a Pizza Hut in Avon Park received an online order for pizza Monday afternoon from Cheryl Treadway. Under the comments section, Treadway wrote a message asking employees to call 911. The employees alerted police.
Source: Central Florida Mom Held Hostage Uses Pizza Hut App to Call for Help | NBC 6 South Florida
I forget who said it, but he was right:
The Mind is the weapon. Everything else is just tools. 
Bad guy taken to jail. Innocents unharmed. Two thumbs up.