A publication reportedly written by the man accused of the Christchurch shootings has been officially classified as objectionable by the Chief Censor.

The document was examined under the Films, Videos & Publications Classification Act and was deemed objectionable for a number of reasons.

Chief Censor David Shanks said others have referred to the publication as a "manifesto", but he considers it a "crude booklet" which promotes murder and terrorism.

Mr Shanks said this publication crosses the line to make it objectionable under New Zealand law.
Christchurch mosque shootings: 'Manifesto' deemed objectionable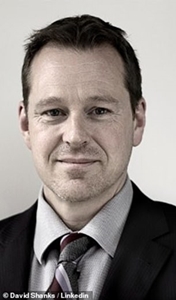 I can give you a long retort that as an American,  an official government chief Censor should make you sick to your stomach and start demanding that heads roll. But instead I am going to give you one  little comparison: As much as they have screwed and brought pressure and censorship to all  Media with the Law of Social Responsibility, not even the Socialist governments of Venezuela have dared to create the position of Chief Censor and give somebody the sole power to dictate bans without a judicial order.
When Maduro seems more in favor of Freedom of Speech than your government…