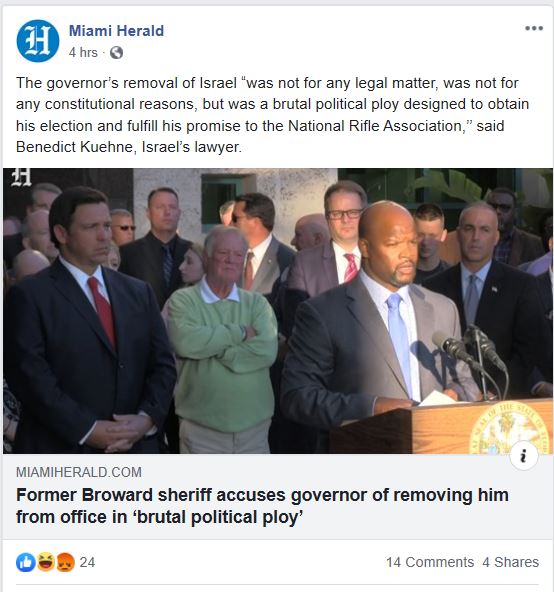 And you have to give it to the guy, he has a very vocal minority supporting him in Social Media. And with the elections approaching, Governor De Santis has suddenly become the Standard Evil Republican for the Left and the Media (but I repeat myself) so anything that can stain him will be used even if it means supporting a disgraced character like Israel.
Unfortunately for the ousted Sheriff, he was nt removed because of politics but because he simply failed in his duties, among them to keep those under his command properly trained. From yesterday's local Channel 10.
And still, I would not be surprised if Israel tries to be re-elected as Sheriff or to another position and actually win with the support of the Broward Democrat Elections machine.