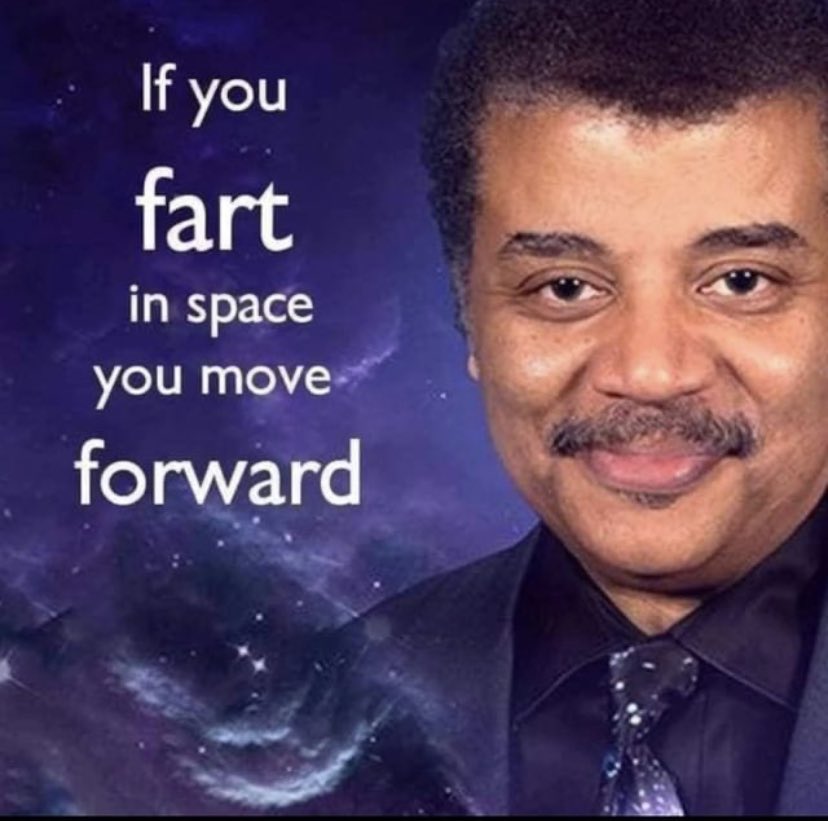 Because I was bored I did the math.
Looking up some numbers for the velocity, mass, and pressure of a fart, and making some assumptions about the diameter of a human anus during farting, then running those numbers through the thrust equation…
(The shit I do to entertain you people is probably making the guy spying on my internet search history at Google dry-heave)
I calculated that a hearty fart would produce roughly 2 millinewtons of thrust.  Which is about the same thrust impulse as an electric ion thruster on a Cubesat.
So… technically… if an astronaut were to eat a filling meal of beer, beans, and sauerkraut, expose his ass to the vacuum of space, and let one rip, he could make course corrections in orbit, with thruster exhaust only slightly less toxic than traditional hydrazine based propulsion.