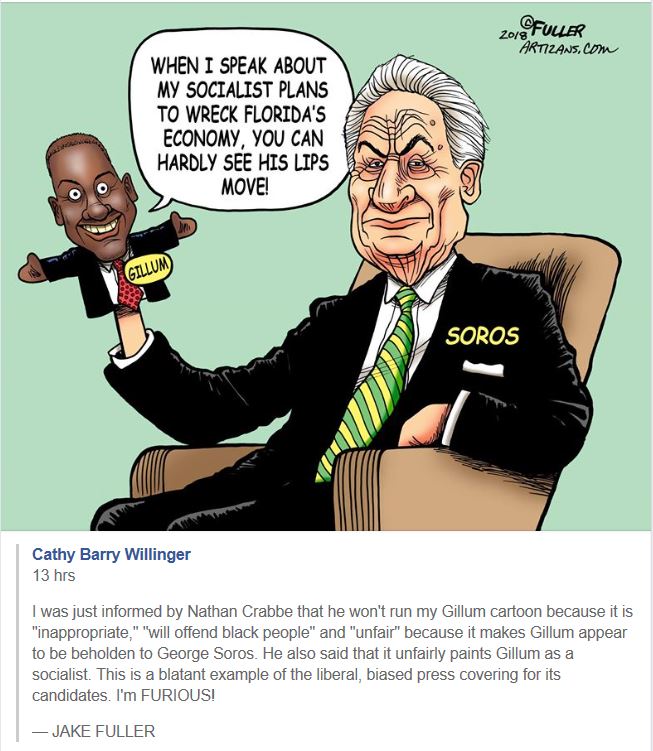 Jake Fuller is a cartoonist associated with the Gainesville Sun where Nathan Crabbe is senior editor.
But apparently this little piece of art making DeSantis look like he is abusing the poor working black man with "Gillum" stenciled in the helmet is not controversial nor raises dark images of the racist South, right?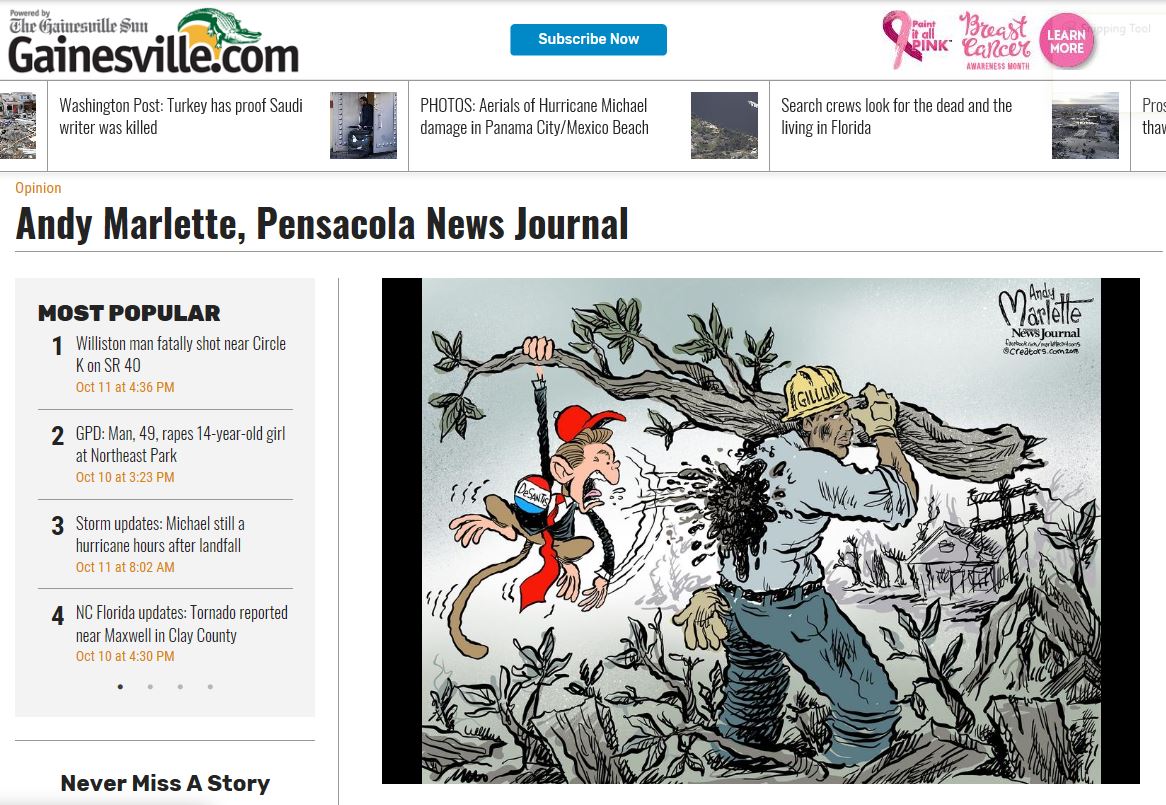 I mean, just get him a whip , say he is a Grand Dragon from the Klan and get it over with.
They will shove a Socialist down our throats come hell or high water.
PS: Let's achieve the Streisand Effect if you please.