Oh wait, that was not it.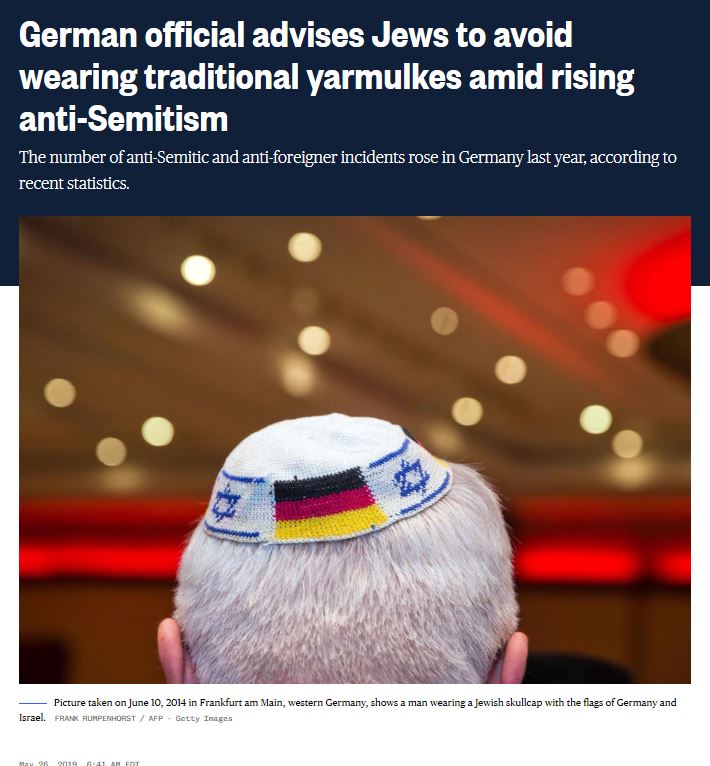 "I cannot recommend to Jews that they wear the skullcap at all times everywhere in Germany," Klein said, without elaborating on what places and times might be risky.
German official advises Jews to avoid wearing traditional yarmulkes amid rising anti-Semitism
I think Jews in Europe, specially Germany, should start thinking about relocating on their own to more friendly or defensible locations. Last time they let somebody do the mandated travel arrangements, it did not end well in some tropical resort and the accommodations were rather crowded and final.