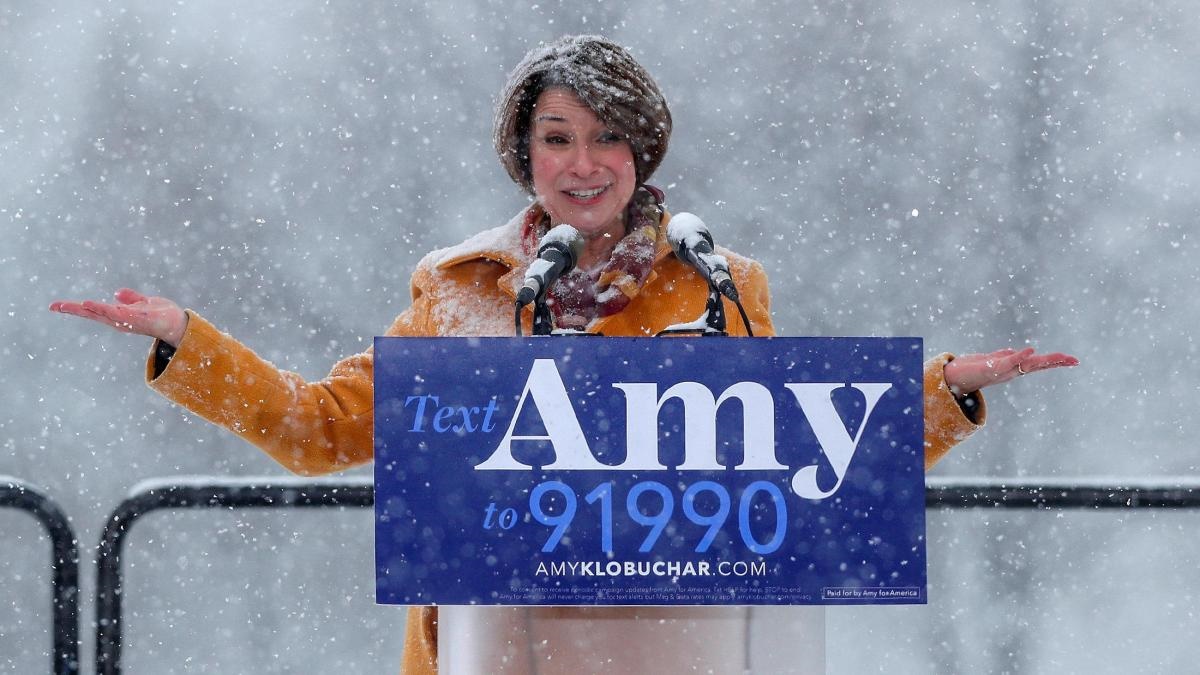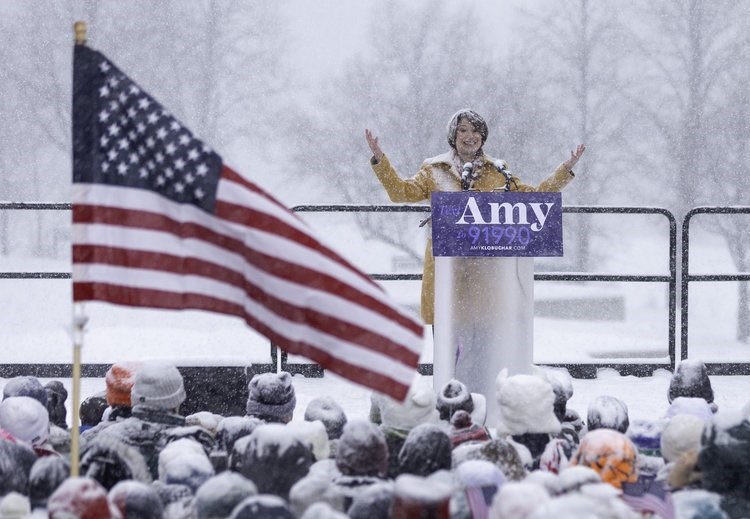 Amy Klobuchar is a Senator for Minnesota who just announced her intention to joining the Democrat's Clown Car to become a presidential candidate. During her announcement speech, she declared that she would do her utmost to combat climate change (AKA Global warming) while snow was falling on her and everybody gathered for the occasion.
How much of a thoughtless drone you have to be to talk about Global Warming in the middle of the Winter in Minnesota?
Oh well, the more, the merrier…for us.