Misleading title is misleading.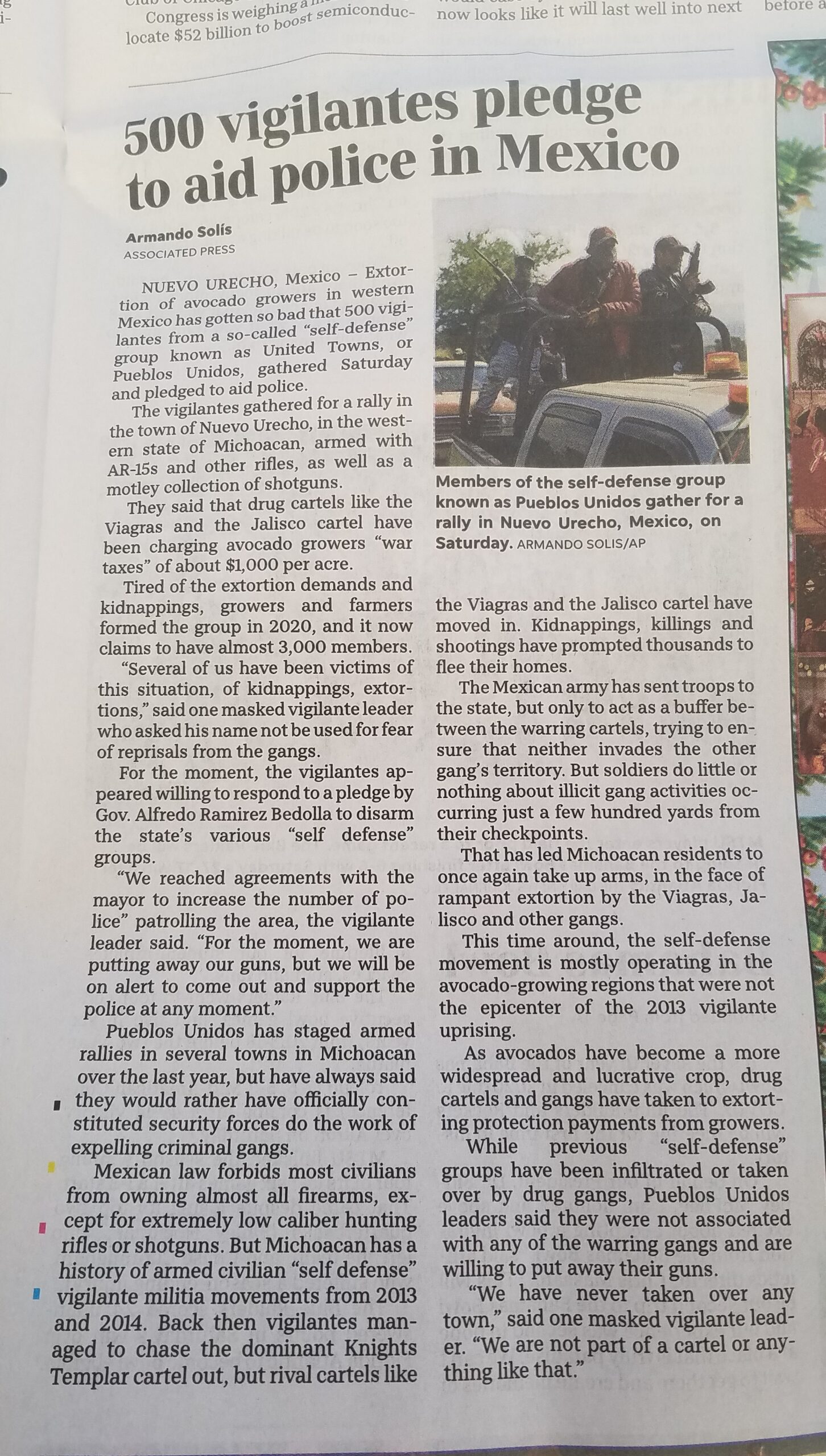 Basically, the Grupo de Auto-Defensa was told to stand down or having to face two enemies: The Cartels and the Government. And no, previous self-defense groups were not infiltrated and became part of drug cartels but got chased and disbanded by the government. Why? because they actually were effective and chased the local cartels off the state. That mean local officials were not getting the usual "mordidas" (bribes) and that could not be allowed to happen.
I believe it will come the time in Mexico (or should come) where the Auto Defensas do a "Uno por Uno": Take out one cartel member and one government official till the lesson is absorbed. Maybe then they will finally achieve some freedom and a smidgen of peace.