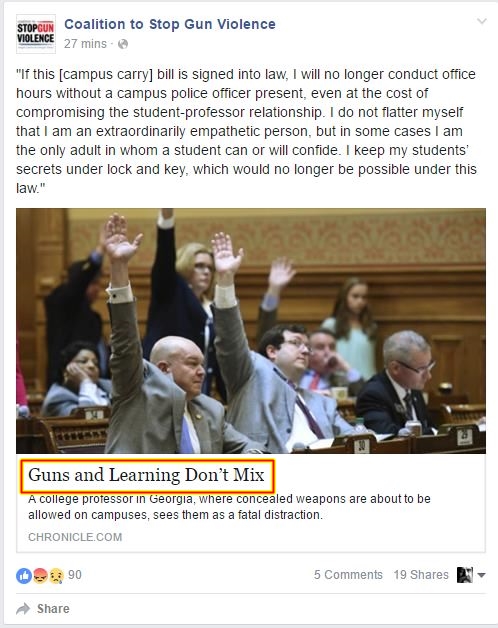 The article is just another one in the long line of "ZOMG! Guns in Campus will Curtail (fill the blank)!" I did find out this particular part funny:
In my case, the issue is moot: If this bill is signed into law, I will no longer conduct office hours without a campus police officer present, even at the cost of compromising the student-professor relationship. I do not flatter myself that I am an extraordinarily empathetic person, but in some cases I am the only adult in whom a student can or will confide. I keep my students' secrets under lock and key, which would no longer be possible under this law.
Remember, these are the people who keep telling us we don't need guns because we can solve any problem by talking and assorted exercises in conflict-resolution. But suddenly and the imaginary threat of somebody legally carrying a concealed weapon, they have the urgent need to have somebody with a gun backing them up.
But back to the point I wanted to make: Guns and Learning Don't Mix. 
Damn it! It is such a beautiful and minimalist explanation to Gun Control movements: Ignorance is the best weapon. Don't tell the truth. Don't allow people to learn about guns. Don't allow anybody (specially kids) to be safe around guns. Shut Gun Rights activists down. Ban the NRA. Prosecute Gun Owners because they are Gun Owners and not because real crimes have been committed, don't learn about Due Process.
"Listen to me. I hold all the 'truth.' Accept no other views."
I am going to abuse the hell out of this headline and mix it with my traditional tag..
If your cause is righteous, why lie?
Because Guns and Learning Don't Mix.