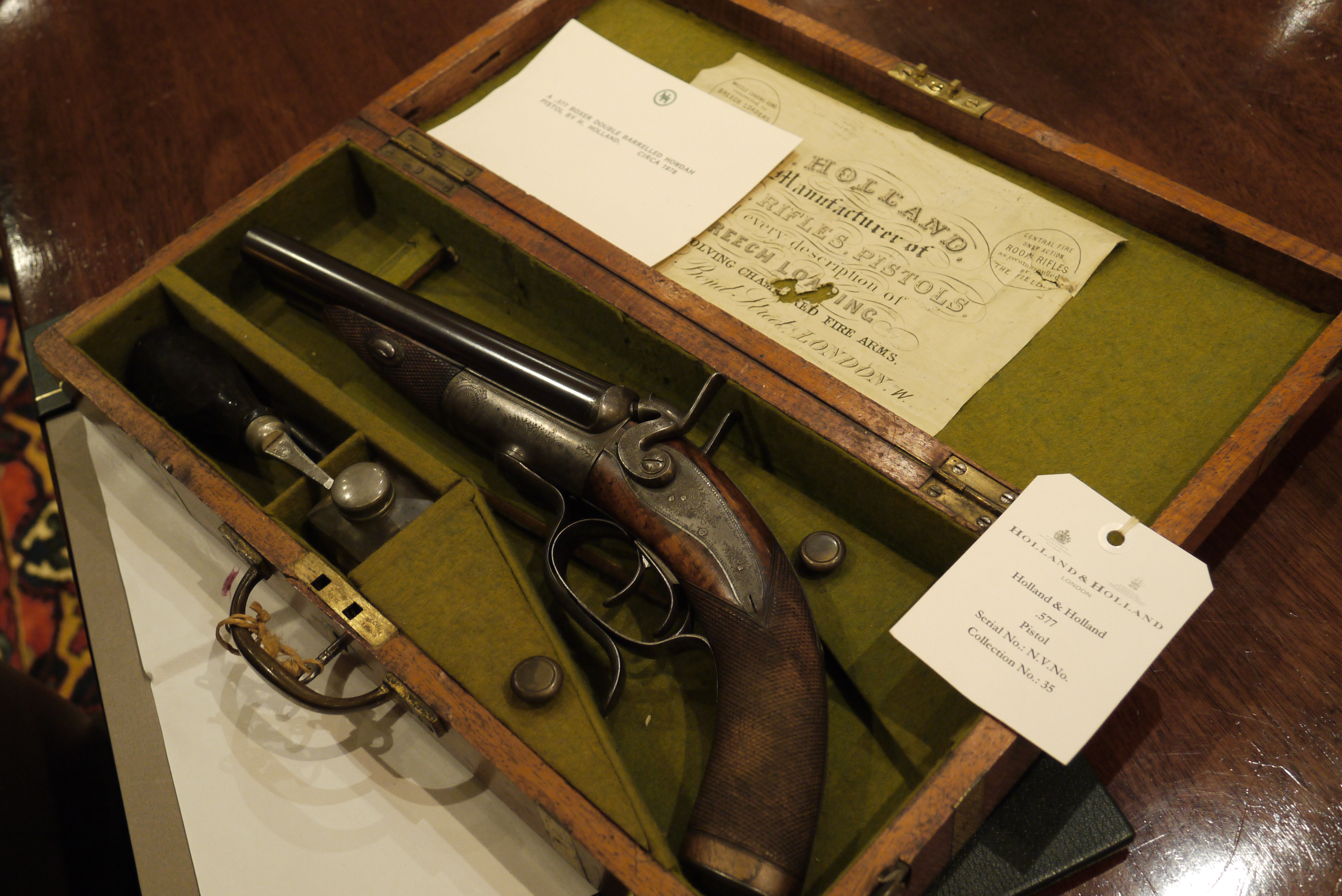 This is one of those guns that I have absolutely no practical use for, but I would love to have one.
Pedersoli has the Howdah Hunter 20 Gauge Black Powder Pistol with Presentation Box and Accessories at a reasonable $949.99 at Cabela's and it is not an item that requires background check so you can order it and have it delivered to your door.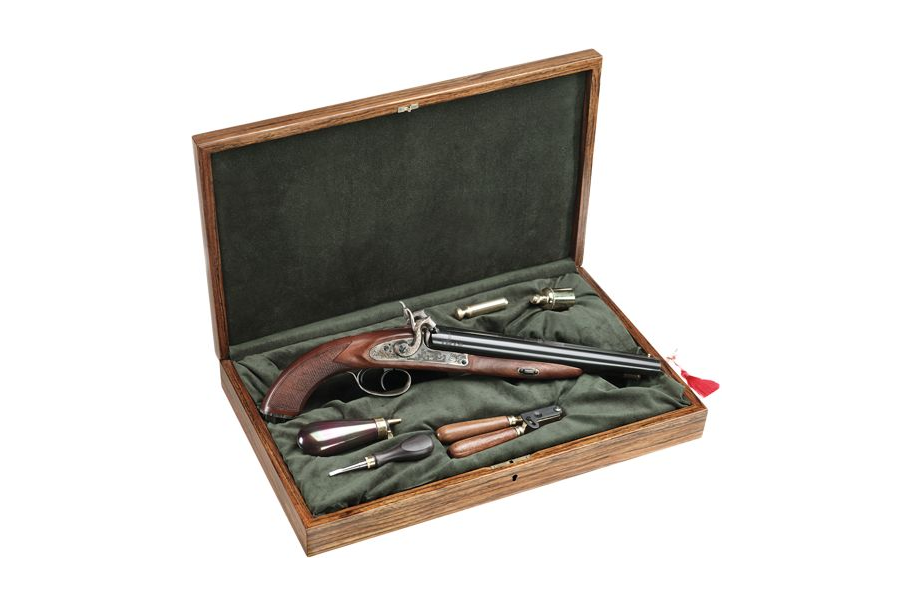 I want to make this one of my BBQ Guns. Donations are gladly accepted.