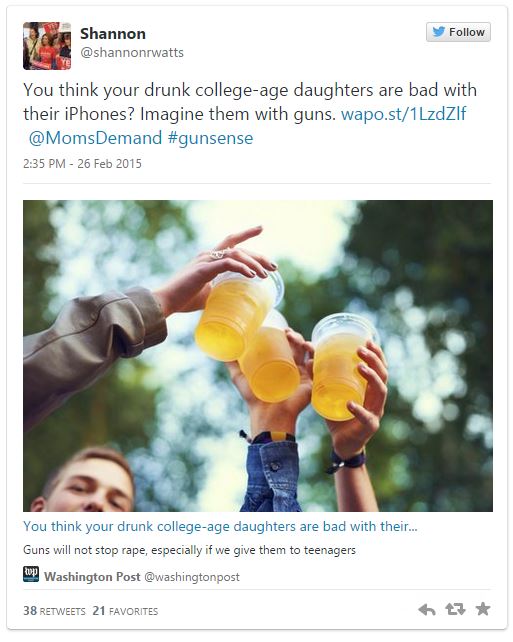 Shannon Watts is an out and out hypocrite. She posted the tweet below yesterday. It links to a story arguing against concealed carry by legal concealed carry holders on college and university campuses. It is obviously her position and that of her organization…

….. However, I will say that the university at which Mrs. Watts' daughter attends has legal concealed carry on campus and has had it for a number of years.
via No Lawyers – Only Guns and Money: Her Hypocrisy Knows No Bounds.
Apparently there are plenty of exemptions for the special ones: billionaire funding, bodyguards, colleges where people can indeed defend themselves.
Nothing like being in the American Royalty Class.