David Corn is the D.C. bureau chief of Mother Jones, and MSNBC analyst, and the author of an anti-Trump book about Russian collusion.
I guess the Congressional testimony of Michael Cohen saying that there was not Russian collusion was going to cut into Corn's book sales, so he decided to get some attention Jussie Smollett style.
He Tweeted this: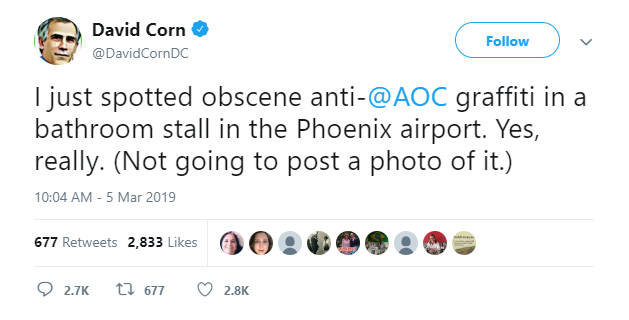 Like the internet says: pics or it didn't happen.
Also, why would someone put anti AOC graffiti in an airport in Phoenix?
Corn sat back to bask in the glory of his white knighting, when Sky Harbor reached out to him.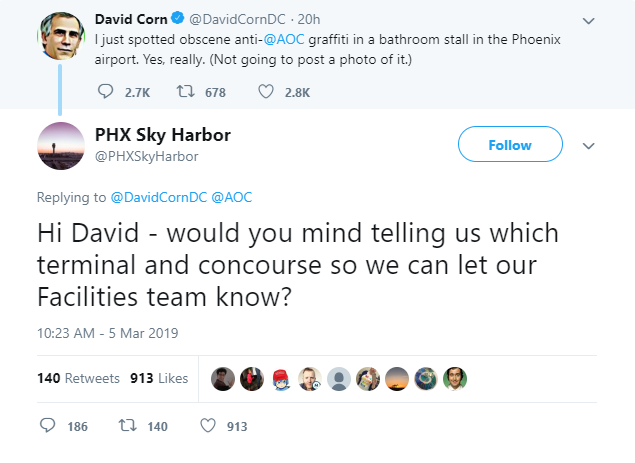 Look at the time stamp.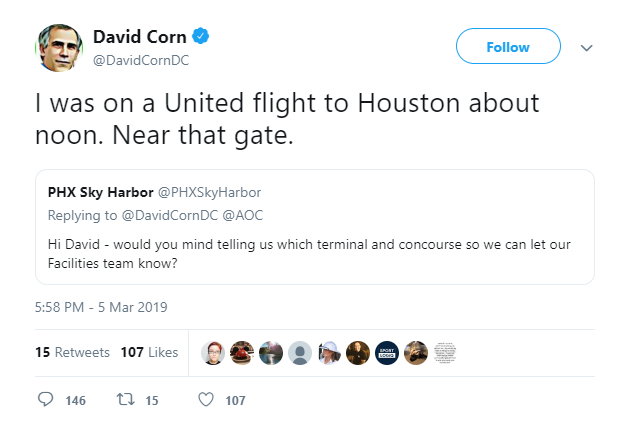 Almost eight hours later, he gave this half assed response.
And just like clockwork…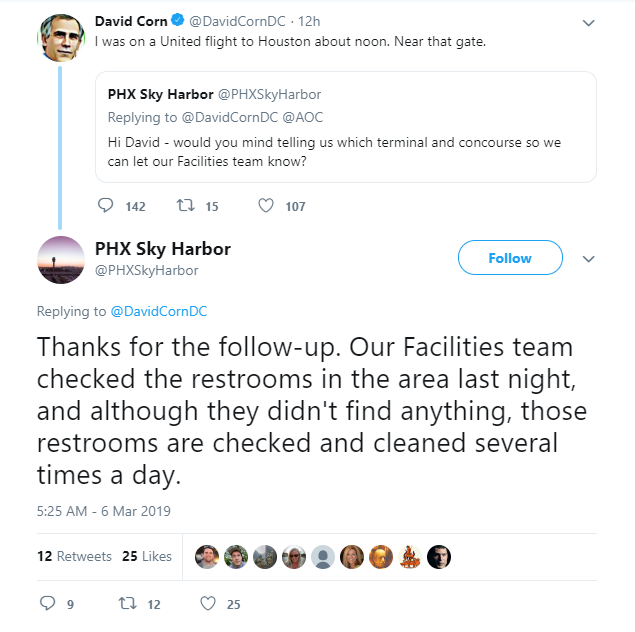 And no record of grafiti being cleaned up either, nor any other social media reports of it existing.
These people are getting lazier with their hate hoax reporting.
It's just too bad that there isn't going to be any ramifications for Corn pulling some shit like this.