A photo taken by the missus Christmas Day 3 or 4 years ago I did not remember, versus today.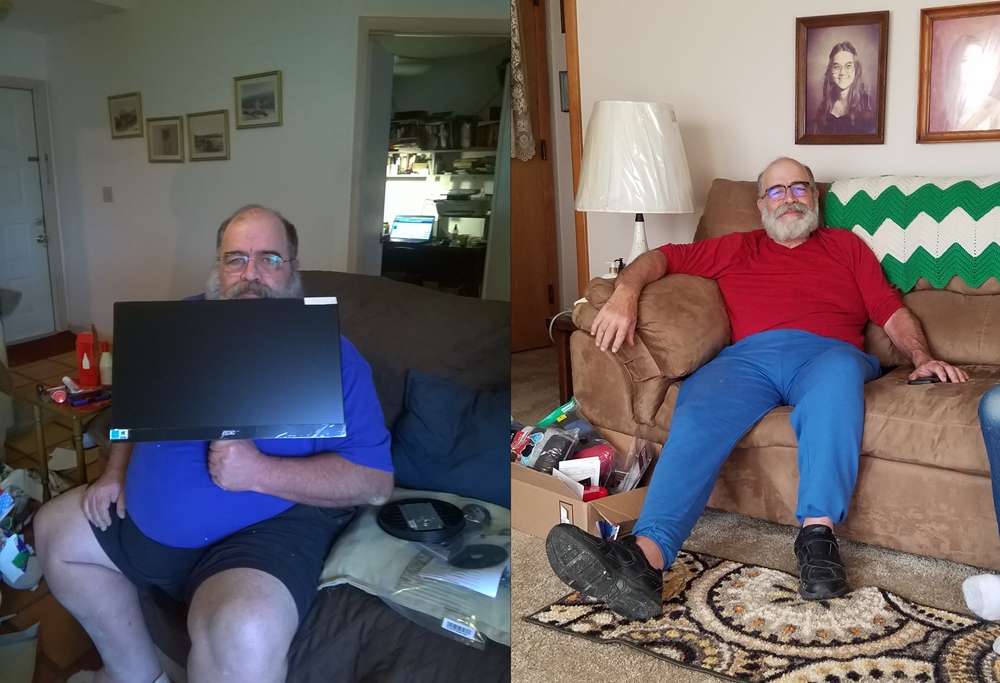 And I was feeling guilty because I murdered the diet this morning. There were pancakes and biscuits made from scratch and bacon and sausage and maple syrup and butter…. so, I said, "Screw it, go for it."
I don't feel as bad now. I'll go back to the diet next year.
Gym? Tomorrow.