By telling them that they can't tell the difference between an Open Carry citizen eating a burger & fries at the local McD's and an armed robber shooting Ma & Pa Jones minding their store.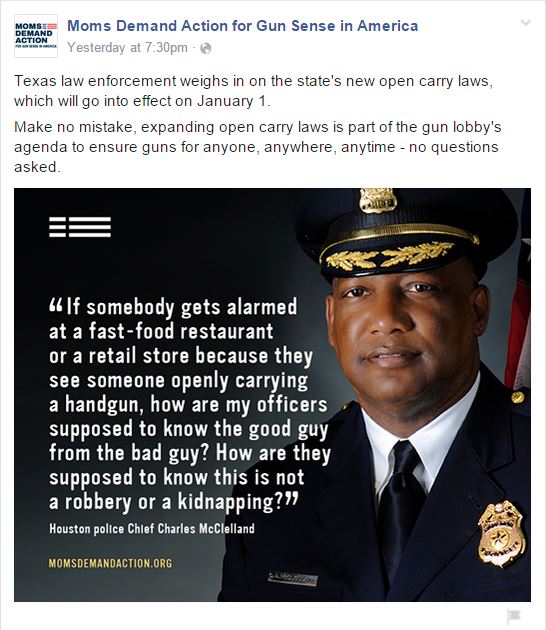 And, of course the citizens will feel much better after they are told the local Houston Fuzz will shoot anybody in sight for no frigging reason.
When you see Chief McClelland, you must realize you are watching a historic moment: Lapdog Dinosaurs on their way of political extinction.