Professional Trainer Mistakes Pokémon Symbols for Gender Symbols in Viral Video
When one TikToker joined their company's 10 a.m. professional development meeting, they were shocked to find that the trainer, who was educating employees on LGBTQ+ issues, seemed to be in need of some training themselves.
Instead of displaying the symbols that represent different gender identities and sexual orientation symbols, the trainer apparently displayed a chart of symbols from the Pokémon franchise.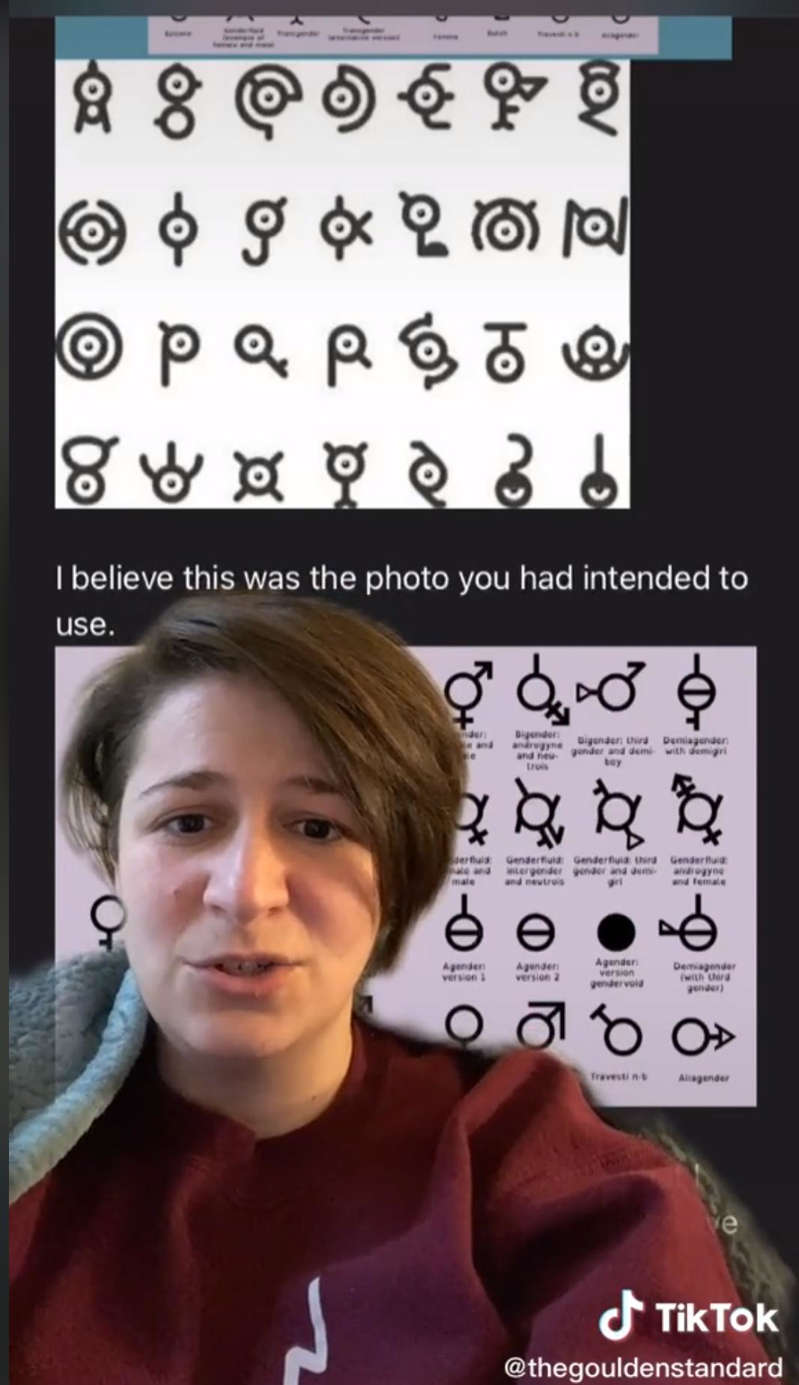 Pro Tip:
If someone can confuse the symbols for Pokemon with the meaningless, identity politics, gobbledygook pictogramology then your identity politics, gobbledygook pictogramology is nonsensical bullshit.