Moms Demand are gushing over this quote from the President: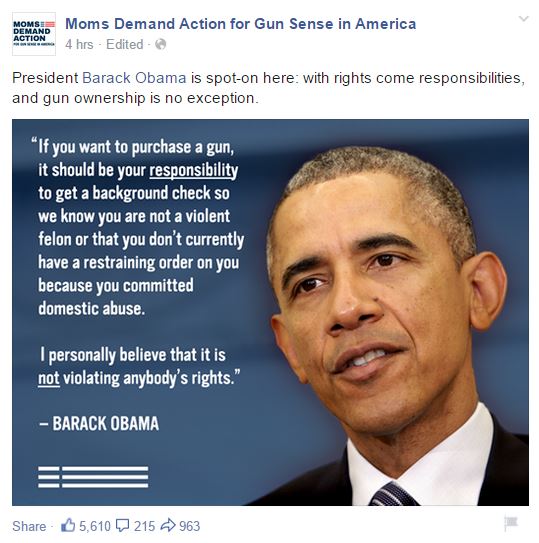 So the President, Bloomberg and Shannon Watts demand that anybody that wants to buy a gun has to go on his own and submit to a background check to see if they are felons. Now, I am guessing that if the Universal Background Checks law is passed, failure to get the UBC will probably be penalized, right?
But then I remember that there is a Supreme Court case that may ran smack against this: Haynes v. United States. Mr Haynes was a felon who was charged with failing to register a firearm. SCOTUS in a 7-1 decision ruled in favor of Mr Haynes because it required of "him to make an open admission to the government that he was in violation of the law, which was thus a violation of his right not to incriminate himself."
Since I am not a Constitutional scholar like our President, I am gonna just throw this out there and have better minds go through it, but I would not be surprised that it ends up that a Law Abiding Citizen once more has less legal protections than a Felon.
Then again, that would be the point for the Gun Control crowd, wouldn't be?