I read an article at AZ Central that was pretty good.
If Democrats keep moving left to get away from Trump, they can kiss the midterms goodbye
Opinion: This is a strange presidency. But embracing socialism is no way for Democrats to win the hearts and minds of voters in November.
I'd agree for the most part, although there are some places in the US where Socialism is a winning message.
A Gallup poll this week discovered that, for the first time, Democrats have a more positive image of socialism than they do of capitalism. Fifty-seven percent of Democrats and Democratic-leaners support the state-run economic system, while just 47 percent support free enterprise.
Did these people fall asleep in history class during the lectures about the Soviet Union and the Khmer Rouge? Miss the past few years of Venezuelans unable to find medicine, milk or toilet paper? Forget that just last month, Nicaraguan strongman Daniel Ortega shot up a bunch of university students in a church?
Socialism has never worked and never will, but the majority of Democrats want to give it another shot.
I think that sums it up pretty well.  I could go into to horrors of 20th Century Socialism.  The 100 Million who starved to death in the Soviet Union, China, North Korea, Cuba, Cambodia, Zimbabwe, etc.  Or the millions more who were executed, because when then the central planners plans failed, the government couldn't admit it was wrong, it had to shoot the farmers and the factory workers for not doing the impossible.  But we all know all of this already.
So I decided to take a gander at the comments.

Um… no.  A well done study has show that it is the Democrats that have moved to the radical extremes.  Bill Clinton was against illegal immigration.  It was the Clinton administration that pulled Elian Gonzalez out of a closet at gunpoint and shipped him back to Cuba.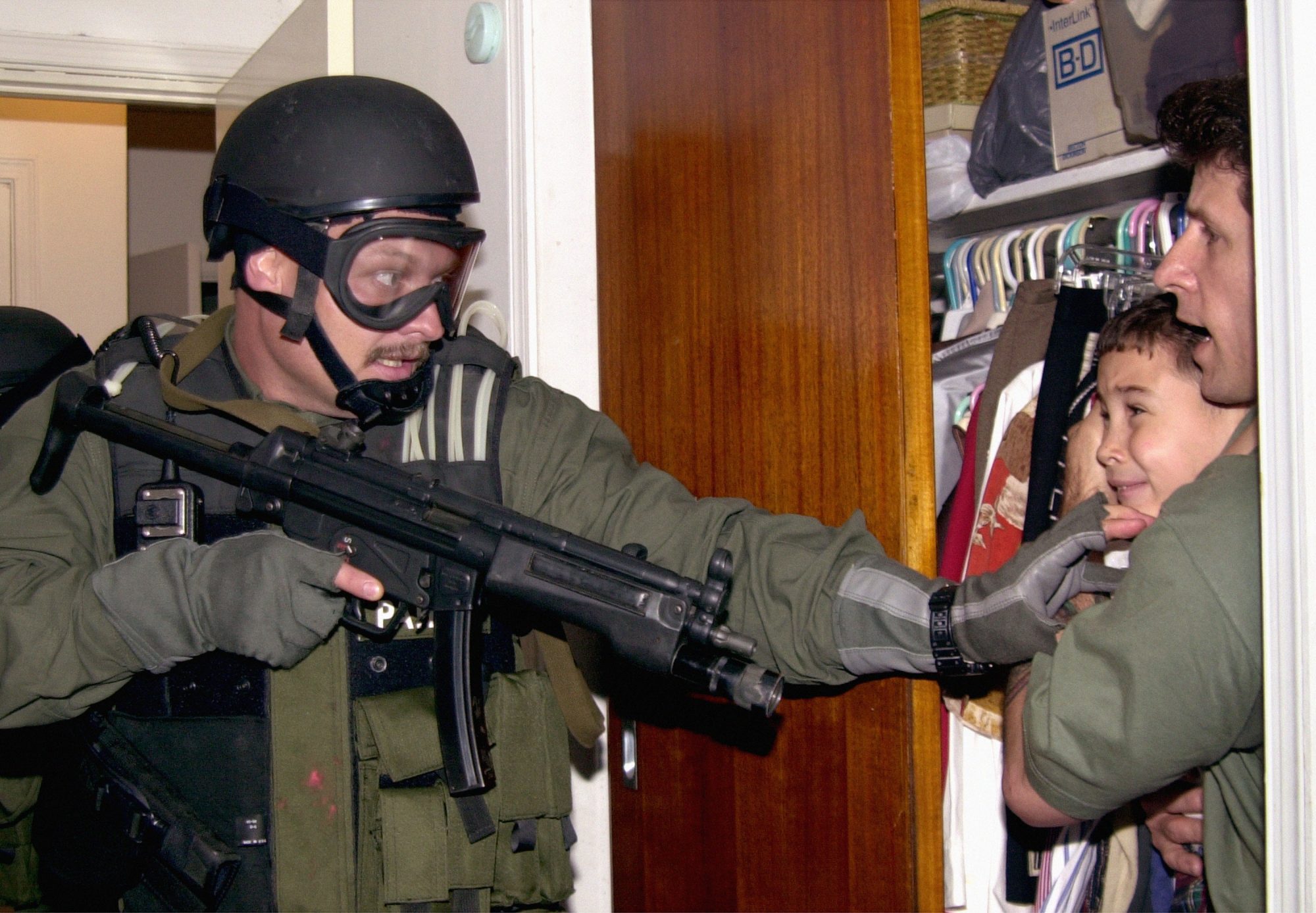 Now the Dems are screaming "abolish ICE" and "open borders."
But I digress.  That is not the point of this post.
These two comments are:
These are somewhat accurate.  There is a lot of confusion between Socialism and Social Democracy.
Socialism is simply a a combination of an economic and political system that has a centralized planned economy.
An army of bureaucrats issue orders as to how much of what gets made, by who, and how much they are paid.  The planners are undoubtedly not smart enough to plan the economy so everything eventually falls apart.  There are shortages and famine and the goverment has to come in and shoot the workers who failed to make quota as an incentive for other workers to make an impossible quota.
Nazism was just socialism plus racism and a belief in German ethnic superiority.
Communism was socialism carried out in the Soviet Union.
Maoism was socialism done by the Chinese.
Democratic Socialism is socialism in which the people get to elect the bureaucrats that eventually shoot them in the back of the head.
It's all variation on a common theme.
Scandinavia doesn't have socialism.  Sweden tried it in the 1970's and gave it up before they country suffered economic collapse.
What these nations have is often called "Social Democracy."  That is a system of high taxes and generous welfare benefits but a relatively free market.  In fact, the Swedish market is in many ways more free than ours.  That is the only reason these nations haven't fallen apart economically under obscene tax burdens.
Some people will say that this system works because these nations are small, ethnic mono-cultures.  The idea that everyone chips in for the common good and nobody takes advantage of the system.  Some aspect of that it true.  We've seen how these nations' welfare states have come apart with the influx of migrants from the Middle East and Africa who do not have this common culture and refuse to work and instead feel entitled to live off the generous largess of the welfare state.
But that doesn't cover this 100%.  There is something else there, something else that made the welfare state and high taxes possible in the beginning.
Feudalism.
Every one of these European states was feudal and almost all of them continue to have a monarchy.  Only France and Germany don't and the Germans lost their in WWI.  The principles of feudalism has been bred into the Europeans over a thousand years and it hasn't gone away.
Feudalism is a combination of political and economic system in which the lord owns the land.  The peasants work the land.  The lord owns the fruits of their labor and lets the peasantry keep what the lord thinks is reasonable.  In exchange, the lord offers the peasants protection and order and the enforcement of laws and contracts.  Still, it's inequitable with the lord on top and the peasants below.
That is a good analog to what we see in Europe today.
This is why I propose renaming "Social Democracy" as "Democratic Feudalism."
What we are seeing in Europe today is a form of fiat feudalism.  Fiat as in fiat currency.  Traditional feudalism is based on the ownership of land.  Current feudalism is based not on a hard good (real estate) but money, hence the fiat nature.
The government acts as though it owns all the wealth of the state.  The people work and are allowed to keep what the government thinks is fair.  Denmark thinks that keeping upwards of 60% of a workers income is fair, Sweden thinks taking 56% is right for them.  France tried a 75% tax, but the peasants revolted.  In exchange for the goverment taking the bulk of the fruits of the workers' labor, the goverment gives the people health care, child care, college, 30 days vacation, etc.
The government take money instead of grain and pays for doctors instead of knights, but it's fundamentally the same.  The only real difference is that the people elect their lord bureaucrats instead of a monarch claiming divine right.
Hence "Democratic Feudalism."
It works in Europe because of two millennia of Feudalism imposed on them since the fall of the Roman Empire.  America has none of that history.
Wherein a Swede might think "I will give over half my income in taxes and pay a VAT on everything I buy so that my education, healthcare, and transportation needs are met."  An American will say "to hell with that, that's my money, I'll buy what I want, leave me alone."
Consider that Appalachia was settled by Americans who didn't want to pay taxes on booze and would rather try an eek out a life on top of a mountain than have to deal with the US government.
I don't know how much this will change the minds of people.  I believe that there are people who will always be afraid and resentful of freedom and want the comfort of having their lives micromanaged in exchange for some modicum of material comfort.
Their attitude seems to be "I know I really can't be reasonable for myself.  So don't mind if you tell me what I can and cannot say and own and do, as long as don't have to pay for my housing, or doctor, or college classes, or food out of pocket so what money I do have I can spend irresponsibility on Starbucks and accessories for my Instagram selfies."
For a lot of Americans, that isn't a worthwhile trade.  We're not peasants, and no matter what our lord promises us in return, we will never be peasants.