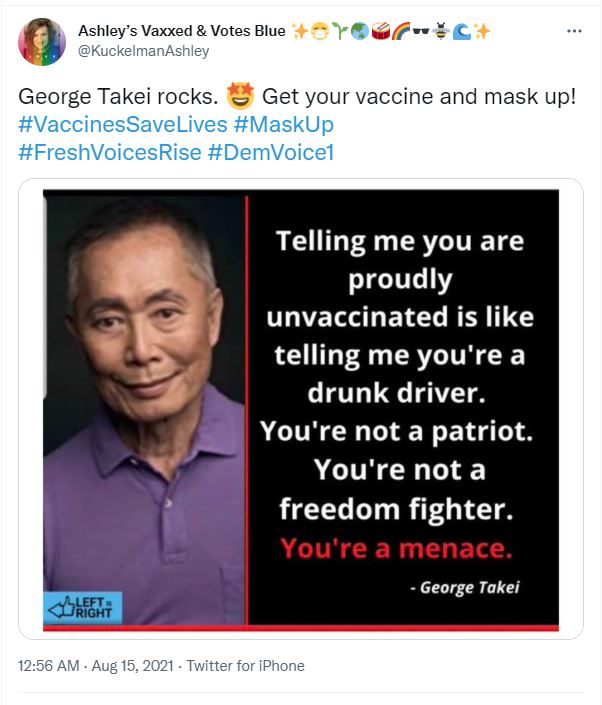 If you are vaccinated, you should not give a damn if anybody else is vaccinated or not. The vaccine either works and you are safe or does not work and we are all on our way to the crematorium (or not) because we have 99.98% chance of survival.
If you are vaccinated, shut the hell up about the unvaccinated and live your life. You are adding to the confussion by implying that your vaccination somehow will not work because Juan Bubba Tyrone may cough on you and you will die a horrible choking death.
The unvaccinated will either die or not of the Kung Flu and unless they are issuing your paychecks, you should mind your own little business and sip your Chai Latte.
And regarding Takei…