From a diversity education indoctrination HR mandate at Home Depot: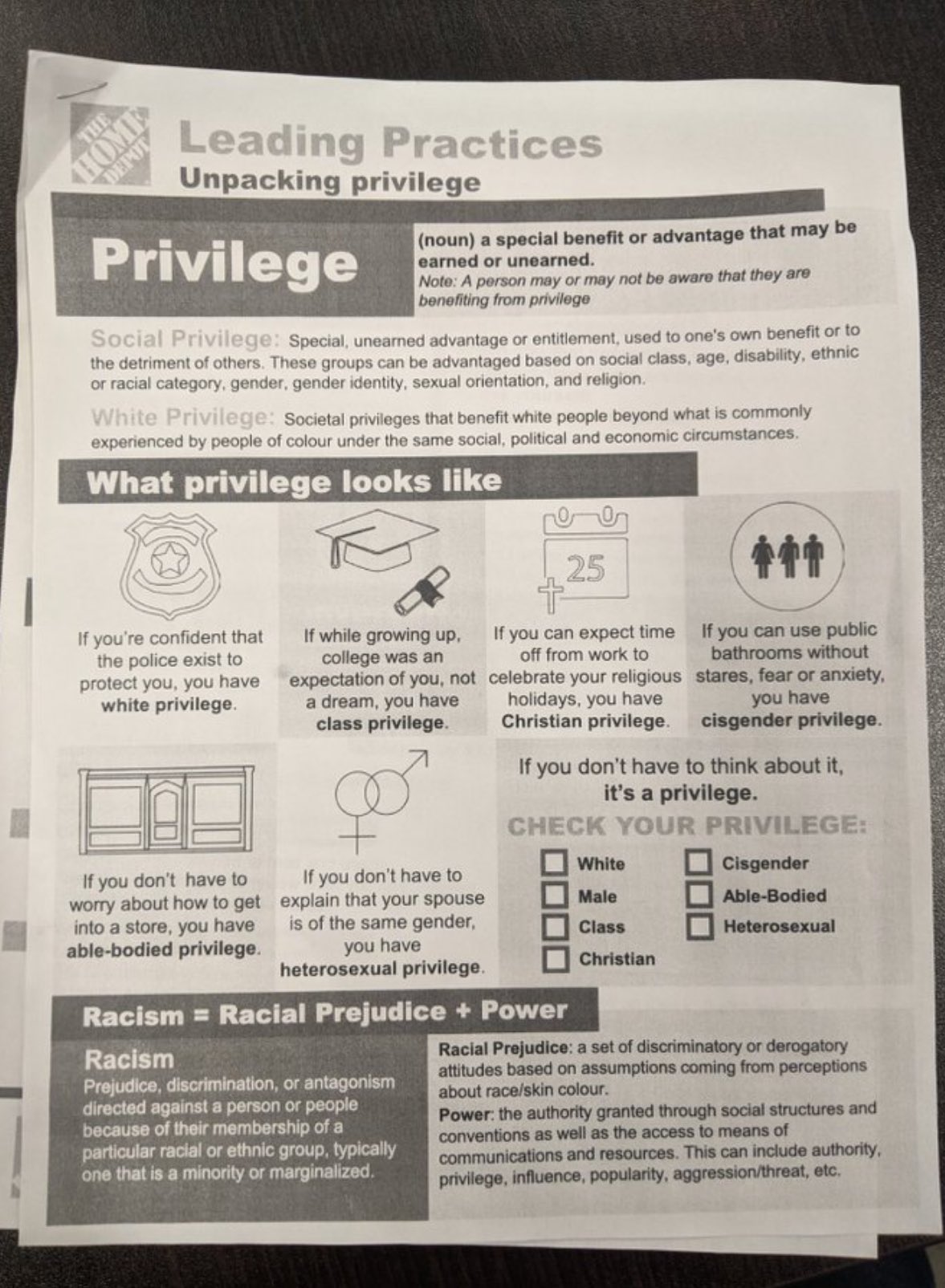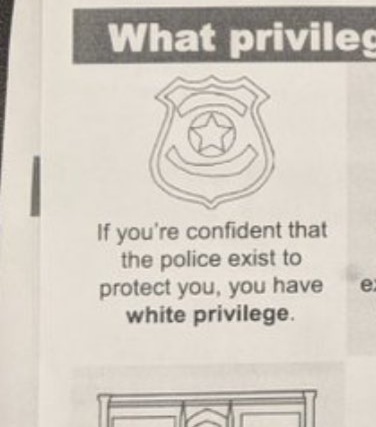 I'm confident, due to several appellate and Supreme Court cases, that the police do not exist to protect me.
I'm pretty sure that they exist as a tool of revenue generation by enforcement of malum prohibitum laws for the purpose of levying fines.
So, I guess, from this sheet, I don't have white privilege.