Just reading Breda's latest post and I had to laugh; apparently them hypocrite hippies are everywhere. Mine came last night on my way to work.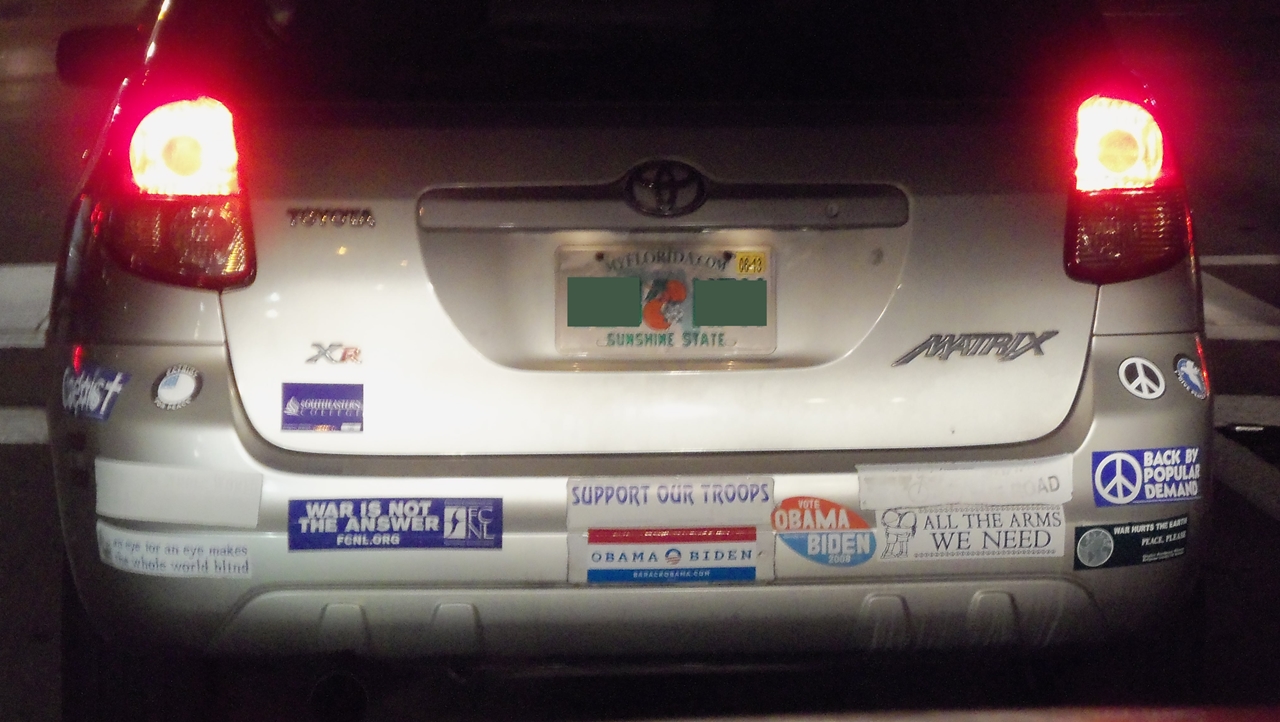 For all the peace signs, coexist and anti war stickers, the no-aggression lesson seemed lost on the young female driving the car:
She cut me off….badly…..twice. That is not a healthy way to behave in South Florida where it is not unusual that offending cars get the demolition derby treatment. Lucky her stars I am not easily offended by vehicular stupidity.
By the way dear peace loving hippie chick, you may wanna pay attention to one or two shampoo commercials, your hair needed it and if I caught it at night, you really need it badly. Don't be choosy on the brand, I hear Pet Supermarket has a sale you may want to take advantage of.