A little exchange in Twitter. Click to enlarge.
And I missed in the collage one tweet before the Chicago v. McDonald quote: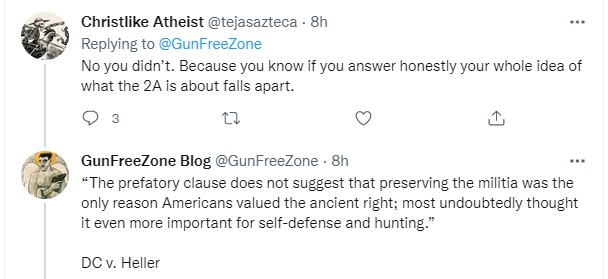 I believe they are slaves to their own prefabricated misconceptions about us. If you are into guns and the Second Amendment, you must be some rube, an uneducated-sister-humping redneck who can barely read and write and can be easily defeated in a simple argument. He bitched because I refused to play by his rigged rules and did not allow him to move the goalposts. And his ignorance came to shine in a supernova way with his last tweet about SCOTUS' opinions.