Ukrainians 'taping looters to lamp posts as they try to capitalise on Russian invasion'
Ukrainians have resorted to taping looters to lamp posts and telephone poles after local media services reported spikes in looting during the Russian invasion, it has been reported.
Taking matters into their own hands, Ukrainian locals have banded together to start taping looters up to telephone poles and lamp posts in the hopes of stopping them from capitalising on the Russian invasion.
"Locals are trying to stop the looters and bandits by themselves."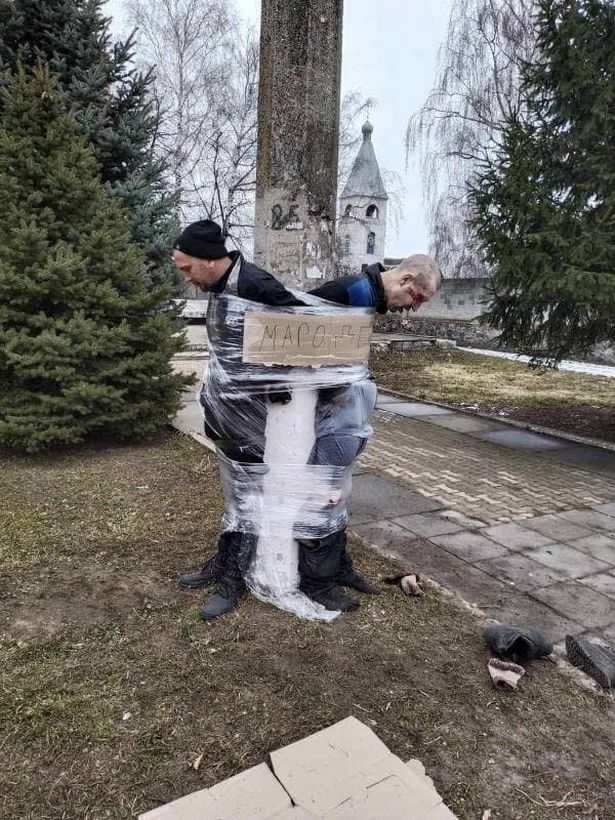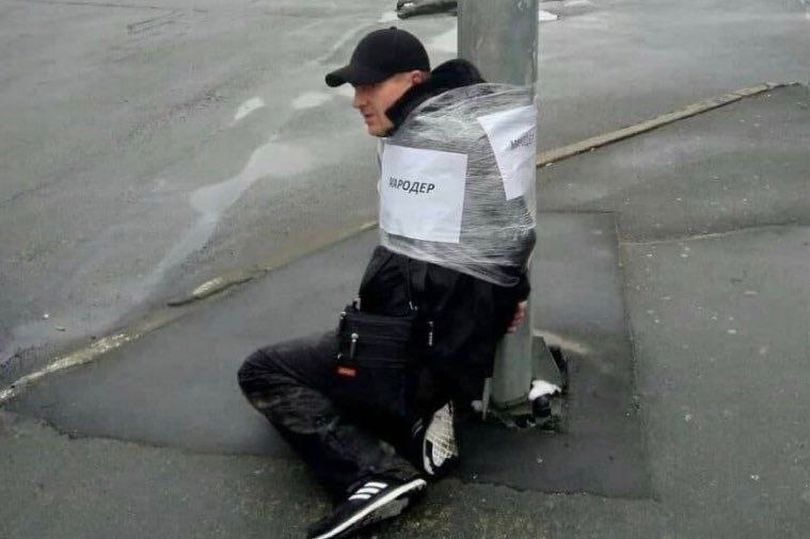 People like order and when government fails to enforce order the people will do it themselves, and generally harsher than government.
In this case I don't blame the Ukrainian government because it has bigger fish to fry.
So the people are dealing with the problem directly.
In California, the government has failed to enforce the law because of political ideology.
I'd love nothing more than to see an uprising where when customers see some piece-of-shit stuffing a trash bag full of stuff at a store, they gang rush the piece-of-shit and duct tape him to a light pole.
In some cases the Ukrainians are stripping the looters naked before taping them up.  A bare ass exposed in the Ukrainian winter.
I'm thinking a bare ass exposed to a southern California sun in summer will be extra incentive not to reoffend.
In such cases the slow response time of the police is a benefit.
"Hello, 9-1-1, there is a looters taped to a telephone poll outside the CVS."
"We will have an officer respond sometime tomorrow."
This is frontier justice I can get behind.