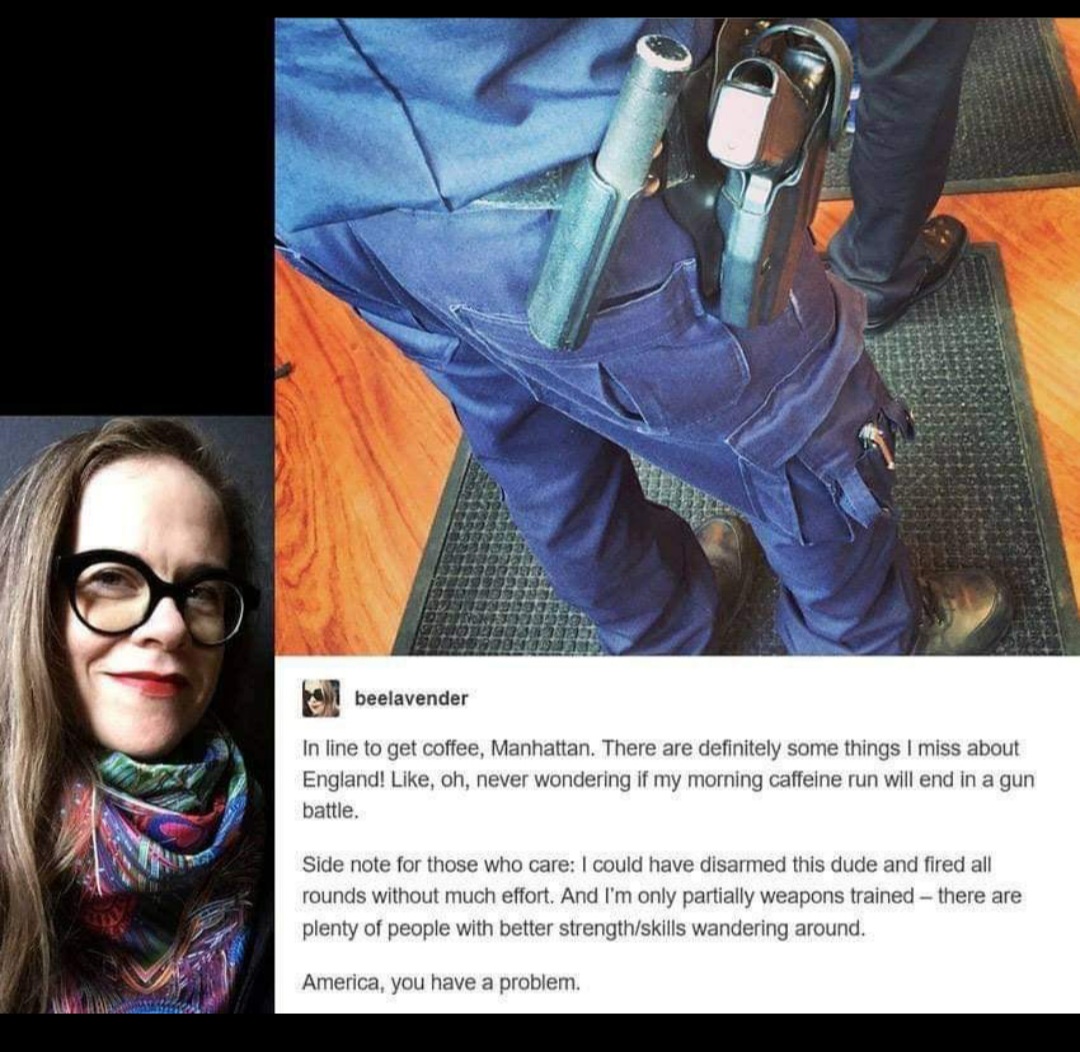 The baton, retention holster, blue uniform pants, matching blue jacket, and black uniform shoes, then that she says she is in Manhattan where civilian carry is essentially illegal, she's taken a picture of a cop.
That's a cop.
She wants to sound all big and bad like she's picking on some idiot open carrier for internet likes.
I actually want her to try it.
Grab an NYPD officer's gun out of his retention holster in a Starbucks and see how well that goes.
I'll wait for the bodycam footage of that encounter.