This is an actual Twitter rant from some angry member of the anti-Trump #Resistance.
It has been unrolled and captured.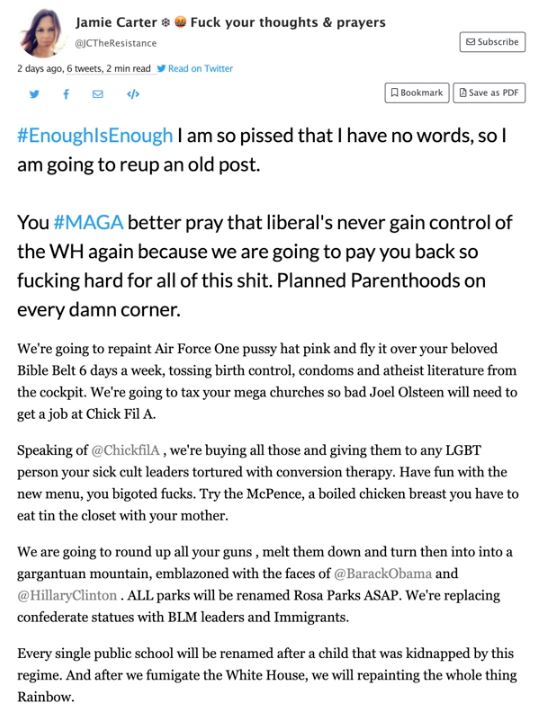 All she wants is vengeance.
She has no plan to actually help anybody.
She just wants to figure out every possible way to hurt people on the other side and implement that for no other reason that what motivates her is hating the other side.
If you want to understand how a bunch of people in Hollywood could look at a script about murdering Trump voters for fun and say "yes, we want to finance that and put it in theaters in Red States" this is how.
Their hate is all-consuming.
If you want a reason not to give up your guns, this woman is it.
"As soon as we have the power, we're going to torture you all and destroy everything that you hold dear" isn't really a message that inspires me to go along with her side.