Two very pro gun storied from the Land of Lincon.
A buddy of mine just alerted me to the first one, today.
According to Illinois Carry, a judge in the Second Judicial Circuit Court declared Illinois FOID scheme to be unconstitutional.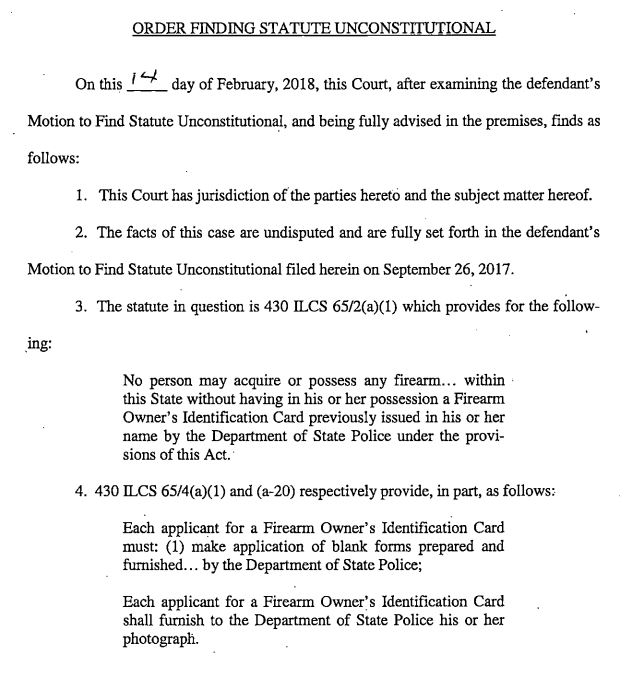 The second one I heard about but hadn't had prioritized in posting.
Judge tosses Chicago suburb's assault weapons ban
A judge in Illinois ruled Friday that the Chicago suburb of Deerfield did not have the authority to enact a ban on assault weapons.
Lake County Circuit Court judge Luis Berrones issued a permanent injunction blocking the measure from being enforced, finding that the gun owners who sued have "a clearly ascertainable right to not be subjected to a preempted and unenforceable ordinance," The Chicago Tribune reported.
This is not supposed to happen in Illinois.
Then again, Illinois was not supposed to have concealed carry, but then again, the Seventh Circuit Court of Appeals forced gun rights onto Illinois in Moore v. Madigan.
That fell upon the heels of McDonald v. Chicago which wiped out Chicago's handgun ban.
Illinois is getting its anti-gun ass handed to it in the courts.
This is good news for the Land of Lincoln and for America as a whole.