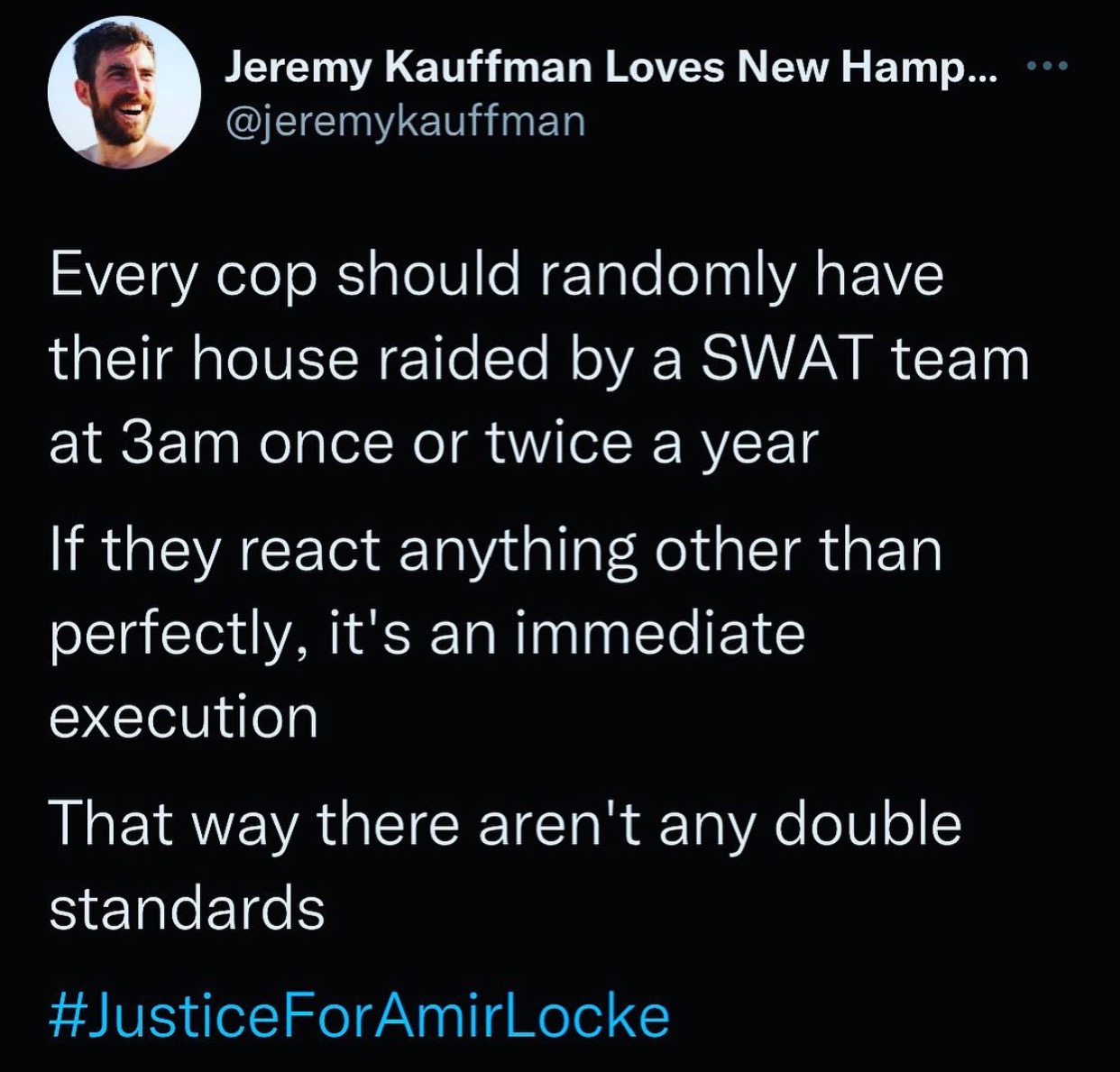 Forget Amir Locke for a second – which I think was a bad shoot – no-knock warrants were originally intended to be used only in the most extreme circumstances but have become the norm.
For Amir Locke specifically, he had a CCW, his name was not on the search warrant, and from the time to door was kicked in to when he was shot was a few seconds.
Too many people get killed needlessly with no-knock warrants.
The justification always is "the safety of the officers."  That has become a bullshit catch-all.
Our Constitution was specifically written to prioritize the safety of innocent people over the government.
We need to reestablish that principle in law enforcement.
Update:
Based on a comment I will add that Judges who rubber stamp no-knock warrants also should be subject to the same vibe check as cops.  To be fair.