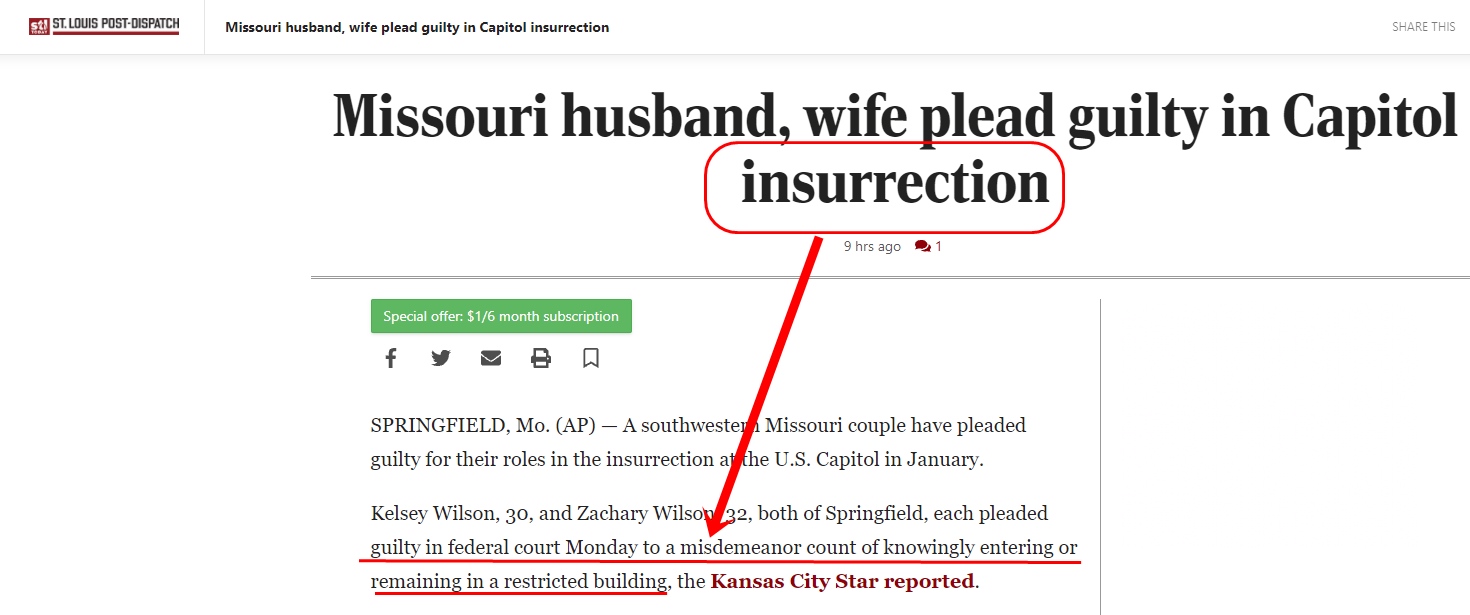 Kelsey Wilson, 30, and Zachary Wilson, 32, both of Springfield, each pleaded guilty in federal court Monday to a misdemeanor count of knowingly entering or remaining in a restricted building, the Kansas City Star reported.
Missouri husband, wife plead guilty in Capitol insurrection
Under the new approved Media Lingo, if the Undesirables trespass in a federal building, it should be reported to be an insurrection.
This why we do not trust the Media anymore and I doubt they will recover their reputation within a century. Probably will not care either.
Hat Tip Chuck B.