OK, I was told by reader Formynder that my micturition aim was way off and I was reading that thing "wrong" as in incomplete. Bad design got me. He was gracious enough to send me a screen cap from NPR:

I'll be having the Chicken Fried Crow with humble pie a la mode for lunch, thank you.
And thank you to Formynder 🙂
Before I headed for bed this AM, I caught a Facebook post from a buddy complaining that the Democrats had not finished the tally in Iowa. I went to check on it and saw he was right.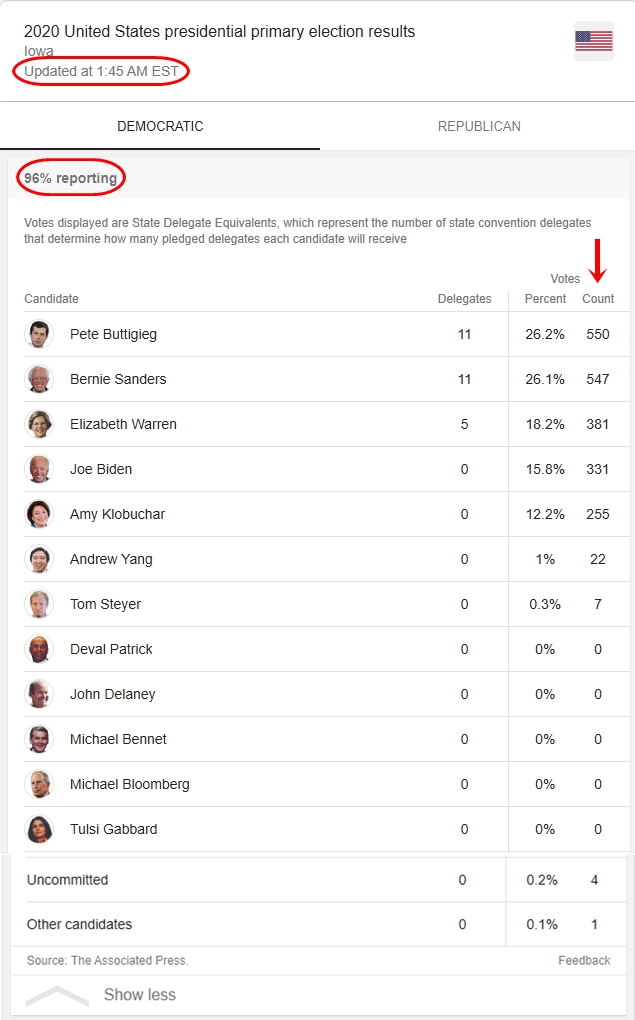 Almost there, but damn it, it should have been done all by now. Next and out of sheer curiosity, I clicked on the Republican side and noticed something disproportionate: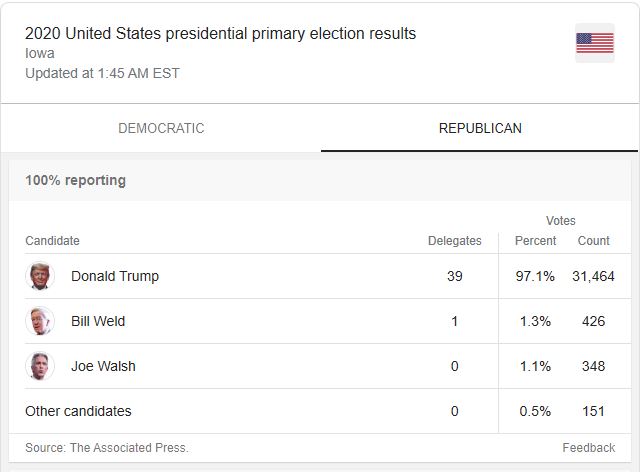 It was a given that Trump was going to wing big but, are those the caucus votes? over 31,000? That represents people? One person, one vote?
I pulled the calculator and I added the numbers for the Democrats: 2,098.
Wait a gorramed minute: Barely over 2,000 people show up to vote 2 days ago and you cannot count the effing votes? You are getting less people that lunchtime service Chick Fill A and the mighty Democrat party makes a cluster flock out of it?
All of the sudden those states that passed the laws forcing the Electoral College Votes to go to the winner of the Popular Vote? Suddenly it does not looks that good of an idea.