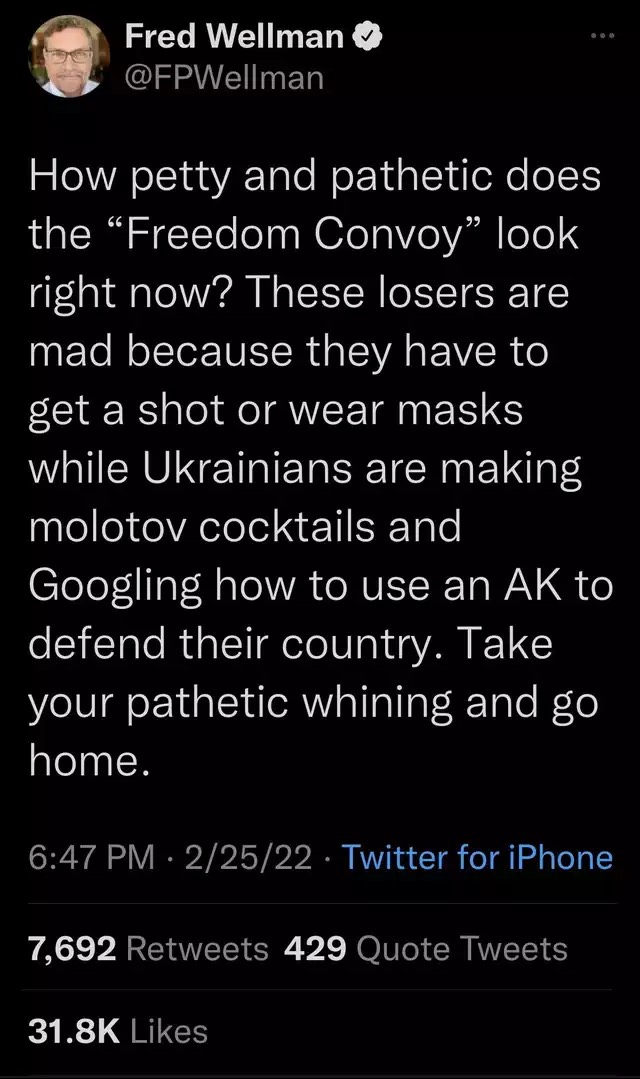 Ukrainians are fighting off a Russian invasion, which is good.
Canadians are peacefully protesting their own increasingly tyrannical government, and that somehow makes them whiney and pathetic.
I keep saying, I cannot share a country with these people. Their values are just too terrible. The fact their moral compass landed on true north on Ukrainians defending themselves is not a plus for them.