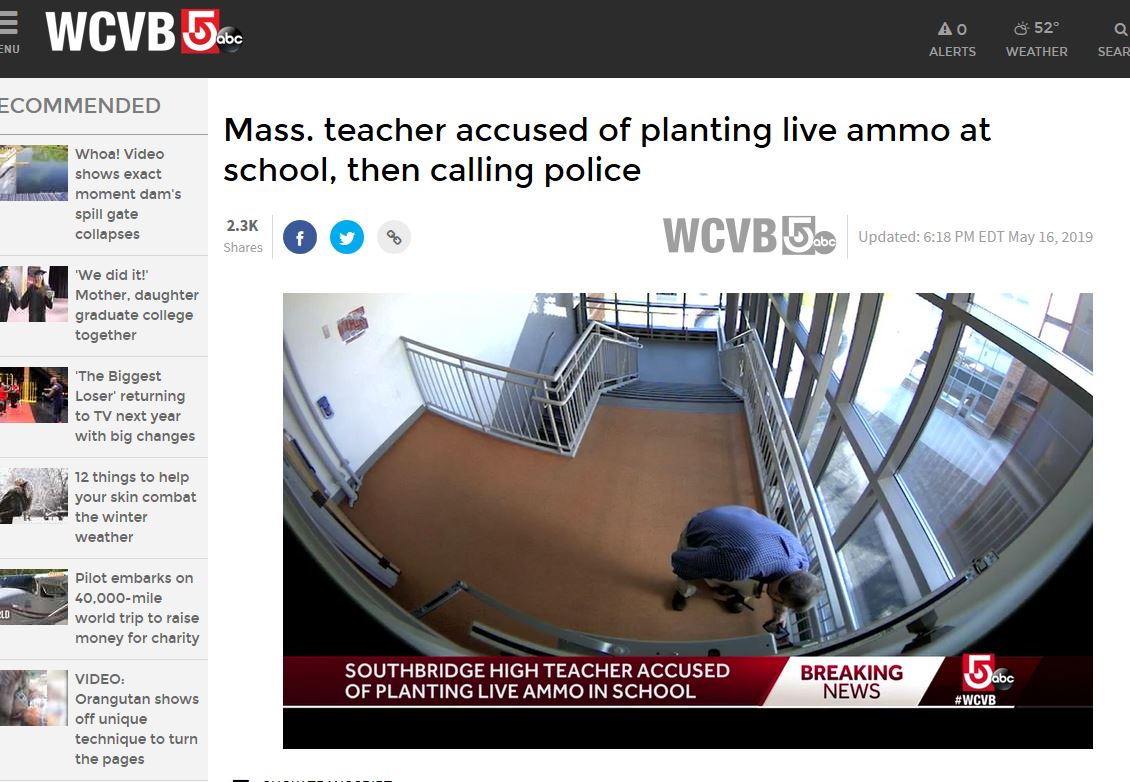 SOUTHBRIDGE, Mass. —A Southbridge teacher is accused of leaving ammunition in a school stairwell Thursday morning before calling police to report it.
Southbridge police said high school biology teacher Alfred Purcell III, 57, of Woodstock, Connecticut, reported to staff that he had just found one live round of 9 mm ammunition in the rear stairwell. The school was placed on lock down.
Mass. teacher accused of planting live ammo at school, then calling police
One round of 9 mm throws a school in lockdown and gets police to come running. It is pure Formerly Great Britain reaction where they even call bomb squads to remove rusted .303 ammunition from WW2 found buried in the garden.
Nobody in the Gun Culture could have come up with such a campaign. First, our morality would not let us and then there is the issue of common sense that tell us a round on its own does not constitute a mass shooting. How many of our cars could not make it through a thorough inspection without finding spent casings in it? About zero unless you jut bought a car today.
Gun Control has created the perfect product with Gun Free Schools: A constant advertisement that schools are weak and unprotected so people will panic and the crazies would attack generating corpses which will be used to lobby and obtain more gun control. It is the perfect Van Neumman machine and comes with its own advertisement.