See update at the bottom: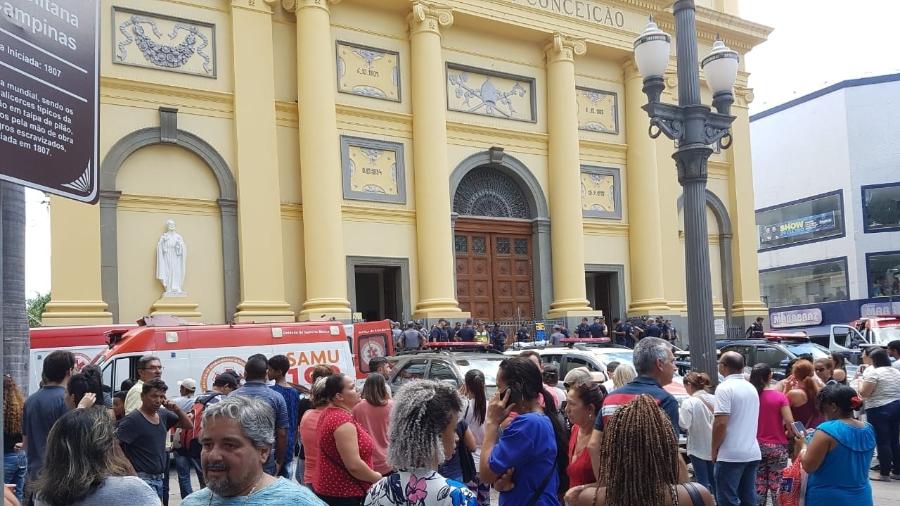 A gunman entered a Catholic cathedral near Brazil's most populous city, São Paulo, killing five people, police say.
A Mass was being held when the attacker, carrying two guns, entered the Metropolitan Cathedral in the city of Campinas and opened fire.
The military police confirmed the death toll was five.
Gunman 'storms Brazil cathedral killing 5 and wounding 7 before killing himself
This happened in the last hour or so. Stuff still incoming.  There is a picture in Twitter of the alleged killer after popping himself and looks right, but I want to find confirmation first.
Brazil has its shares of mass killings, but most don't get reported. I posted a massacre on a Rio school where the shooter used revolvers (only one I found) to murder 12 kids and the cops were nearby.
Hat Tip to Ken O.
UDDATE: Click here for a photo of the asshole shooter still unnamed. It seems he literally used the last round on himself.