This is a memo to the Democrats from a Left-wing polling firm: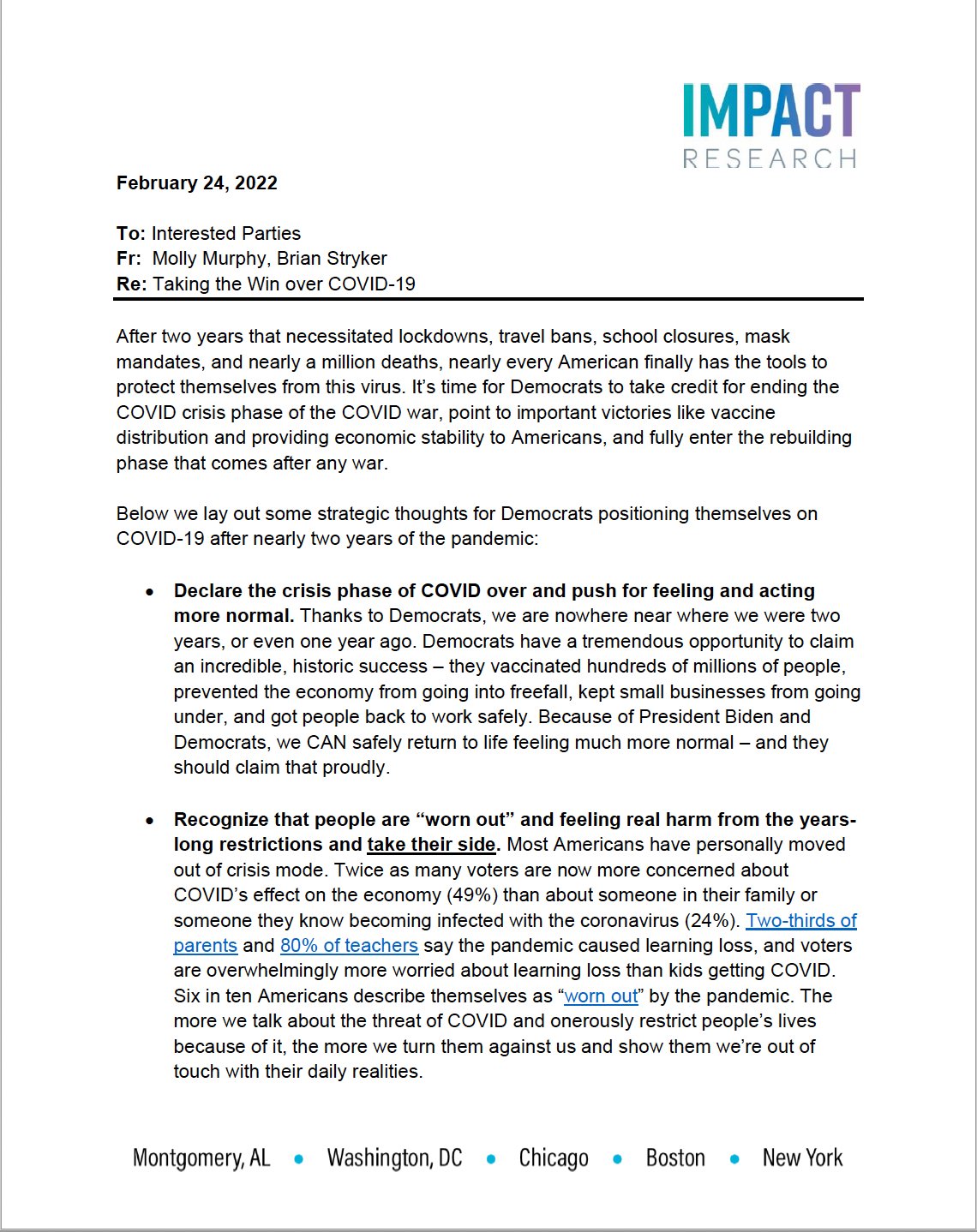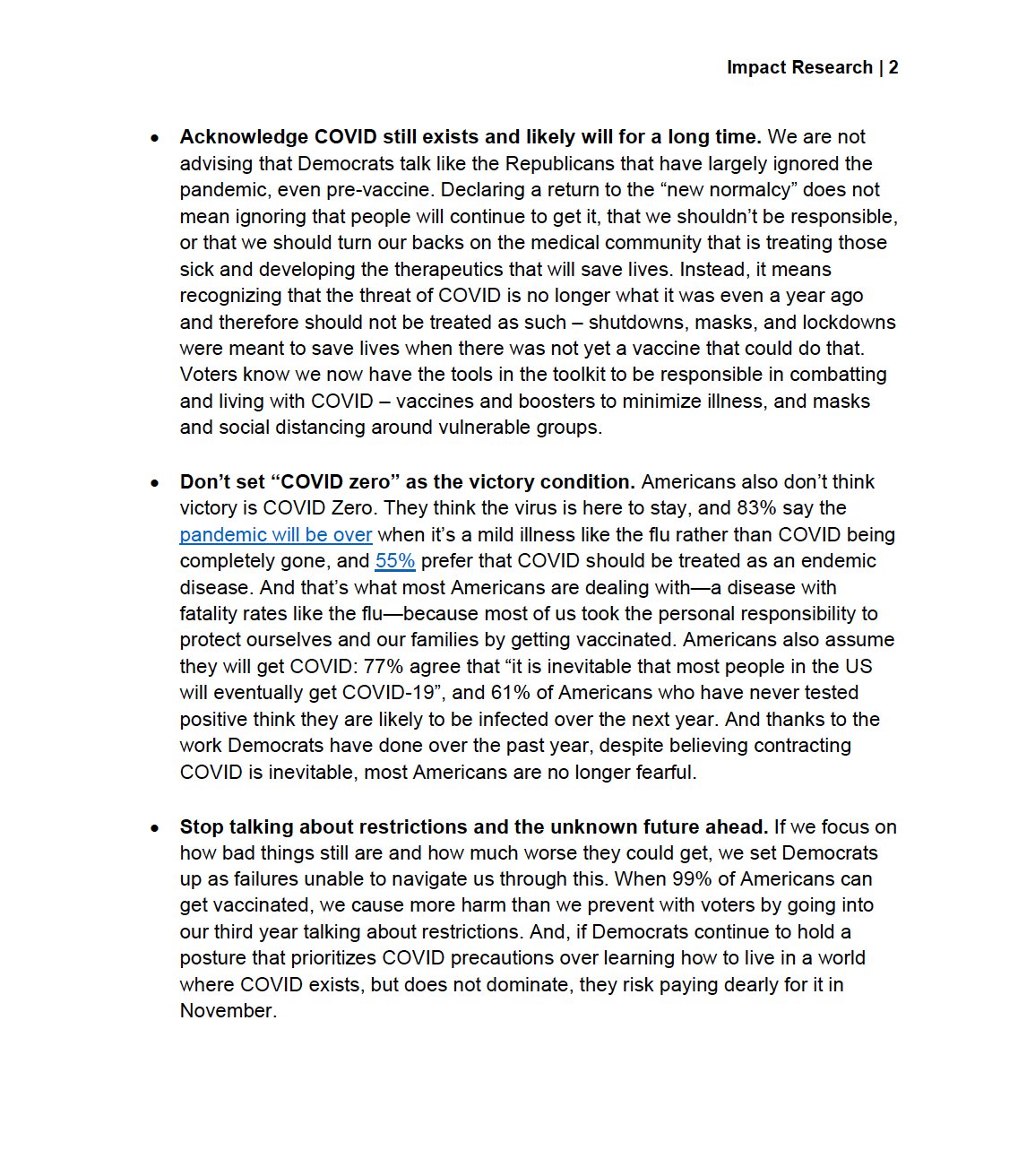 It has nothing to do with science or health.
It has everything to do with polling numbers and perception.
The polls have turned against severe Covid restrictions so now the Democrats will as well.
It was never about your health but their political agenda.
I want a reckoning.